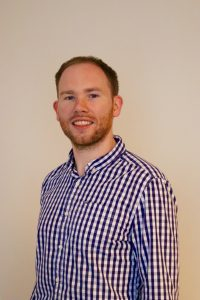 Latest posts by James McCormack
(see all)
Ankle Lace Up Brace
A lace-up ankle brace is an excellent solution for an unstable ankle, repetitive ankle sprains, or as a preventative measure when playing sports. A lace-up ankle brace is one of the most popular forms of ankle braces as it is robust, doesn't loosen with activity and easily tightens around different-shaped ankles.
We recommend lace-up braces for our patients who play change-of-direction sports such as basketball, football and tennis. While it is helpful for sports such as running, some people find it too obtrusive.
James McCormack is a Physical Therapist who specializes in foot & ankle injuries. james-mccormack.com participates in the Amazon Services LLC Associates Program, an affiliate advertising program designed to provide a means for sites to earn advertising fees by advertising and linking to Amazon.com. Earnings from this program enable us to create free-to-read content without affecting the price of the braces we independently review and recommend.
Best Lace Up Ankle Braces
The best type of lace-up ankle brace should have a speed lace-up system and figure 8 strapping to allow the correct positioning of the ankle joint within the brace.
This helps to tilt the subtalar joint into the optimal position to shorten painful tendons or ligaments. There should be an element of cushioning so the brace does not cut into the skin when running or changing direction.
This article lists our 3 most recommended lace-up ankle braces in 2023.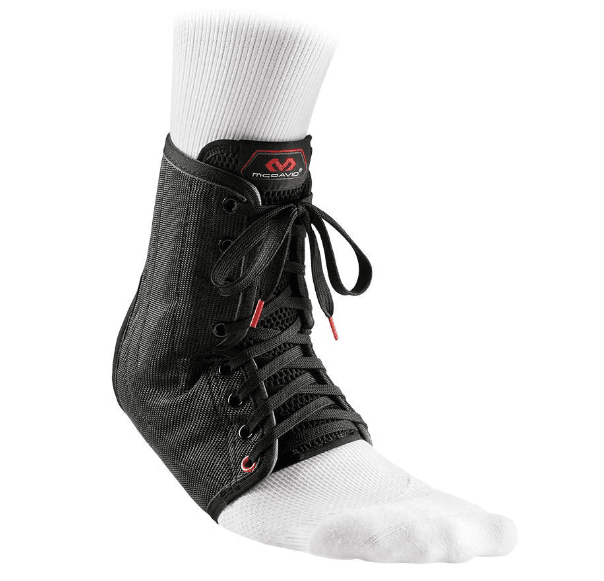 Light Lace Up Ankle Brace
We recommend the Mcdavid lace-up ankle brace is a light brace with bars along the side to reduce the ankle's inversion and eversion.
It is a slimmer fit than most, as it does not have additional strapping
We recommend these to patients who need light ankle support
Buy McDavid Ankle Brace
Medium Support Lace Up Ankle Brace
One of our favourite things about the Zenith Lace Up Ankle brace is the positioning of their strapping. It allows you to place the ankle in neutral, eversion or inversion, depending on what part of the ankle you are trying to protect.
Off all the lace-up braces, we recommend the Zenith Lace-up brace for running.
Buy Zenith Ankle Brace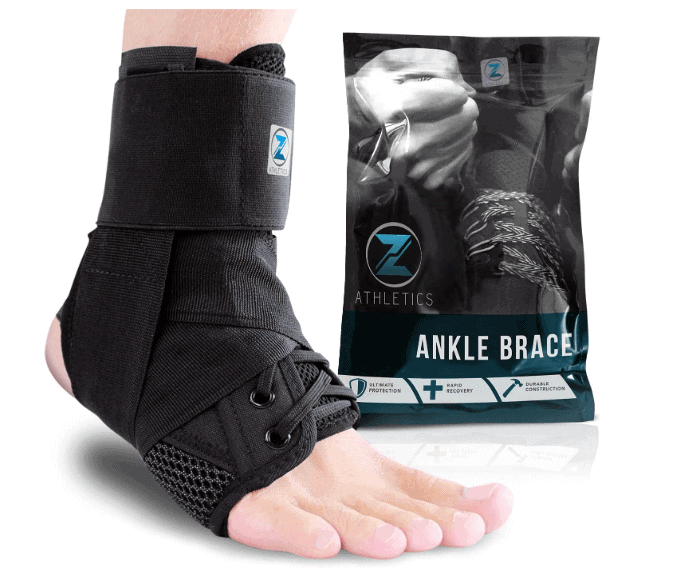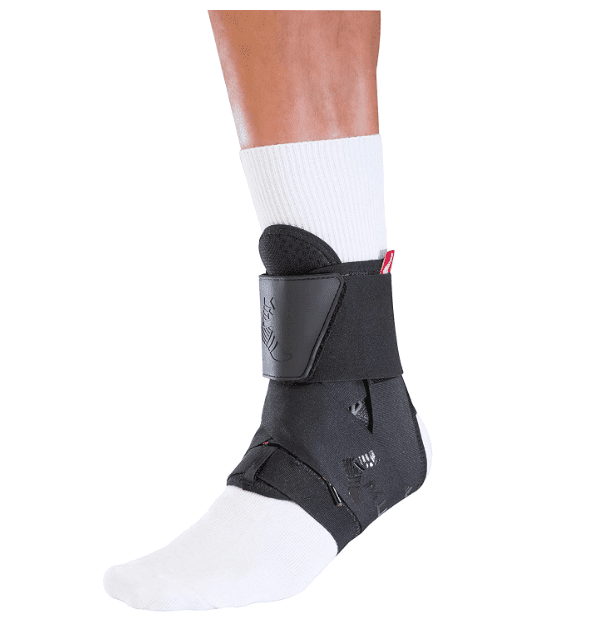 Most Supportive Lace Up Ankle Brace
The Mueller Lace-up ankle brace is our most recommended ankle brace. It has well-placed straps, solid and robust laces, cushioning, and is durable.
Mueller is a reliable and well-respected brand, and we have found this brace provides excellent support for all activities and ankle conditions.
The figure 8 strapping allows you to lock the ankle into any position required, and the speedy lace-up system is perfect for sport.
Buy Mueller Ankle Brace