Written by: James McCormack – Foot & Ankle Specialist
In our experience as foot experts, Hoka shoes are the best shoes for Plantar Fasciitis due to their mixture of support, cushioning and style. There are a number of factors to consider when treating Plantar Fasciitis, and having the correct shoes is one of the most important aspects. Throughout this article, we will explain the importance of shoes for Plantar Fasciitis and provide recommendations on the best Hoka shoes for Plantar Fasciitis.
Hoka Shoes have become increasingly popular in the last 5 years and for a good reason. They are extremely well-structured and comfortable shoes with excellent sizing and support options. When standing, walking or running, there is tension placed on the Plantar fascia; if this becomes excessive through overload or overuse of incorrect footwear, it can lead to Plantar Fasciitis. However, if you wear a correctly fitted and supported Hoka shoe, it has the potential to alleviate your pain.
James McCormack is a Physical Therapist who specialises in knee, foot & ankle injuries. www.james-mccormack.com participates in the Amazon Services LLC Associates Program, an affiliate advertising program designed to provide a means for sites to earn advertising fees by advertising and linking to Amazon.com. The money earned from this helps us to create free educational content without affecting the price of shoes.
Best Hoka Shoes For Plantar Fasciitis
The best Hoka Shoes for Plantar Fasciitis have supportive cushioning, a rocker sole and a stable midsole.
The supportive cushioning helps to absorb the vibration of impact when walking or running while providing additional comfort when standing.
The rocker sole helps with the push-off phase of gait and results in decreased tension on the Plantar Fascia.
A stable midsole helps to provide structure and stability to the arch of the foot throughout the gait cycle.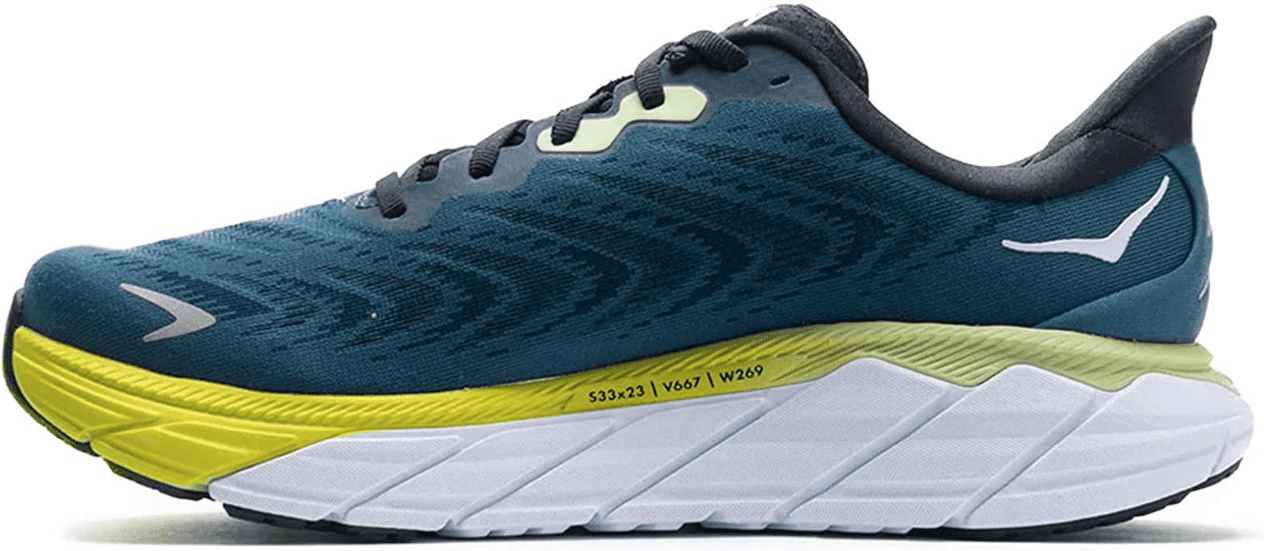 Best Hoka Shoes for Plantar Fasciitis and Flat Feet
The Hoka Arahi 6 Shoes are the best Hoka Shoes for Plantar Fasciitis if you have Flat Feet due to their cushioning, medial arch support and J-Frame midsole.
Pronation is the movement of the foot from outwards to inwards when you walk, and it is an ordinary and necessary movement of the foot. However, poor control of pronation moments due to flat feet can cause Plantar Fasciitis. The medial arch support on the Hoka Arahi 6 help to control this motion when walking
The J-Midsole and cushioning make for a more enjoyable walk due to increased comfort.
Best Hoka Shoes for Plantar Fasciitis with Normal Arch Height
The Hoka Bondi 8 is the best style of shoe for Plantar Fasciitis, especially if you have a normal arch height due to their plush cushioning, neutral sole and 4mm heel drop.
The plush cushioning allows your feet to sink into the sole like walking on a cloud. The neutral sole means that there is no additional tilt or angles of support present in a stability trainer; this is important as the additional support of a stability shoe is not needed for a standard or high arch.
The 4mm heel drop maintains an even distribution of force across the feet and knees when standing.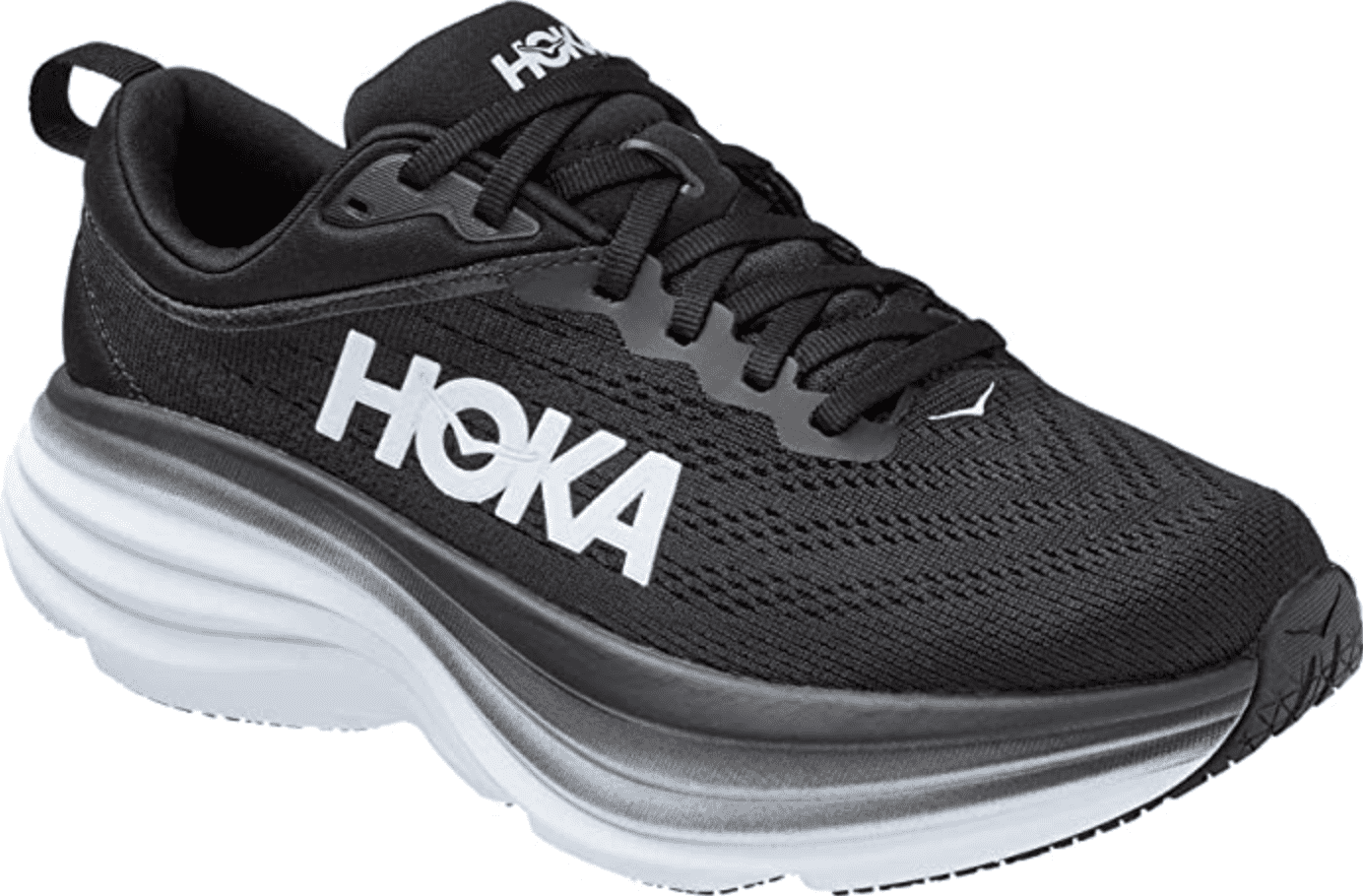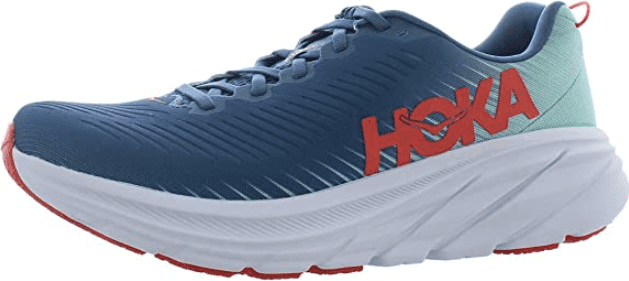 Best Hoka Shoes for Plantar Fasciitis and High Arches
We recommend the Hoka Rincon 3 for Plantar Fasciitis if you have a high arch foot due to their EVA midsole and Metarocker.
The EVA midsole is a lightweight material used in custom insoles to control the pronation moments associated with Plantar Fasciitis.
The meta rocker reduces the stretch placed on the Plantar Fascia, which can irritate Plantar Fasciitis.
Physiotherapy with James McCormack
This is not medical advice. We recommend a consultation with a medical professional such as James McCormack. He offers Online Physiotherapy Appointments weekly.