Nursing is a physically demanding profession that requires a lot of time on your feet. Constantly standing and walking can take a toll on your body, especially your feet and knees. Wearing the best Asics can significantly improve your comfort level and reduce pain and discomfort at the end of a shift.
Our clinics have treated many nurses for foot and knee pain caused by their work, so we have compiled a list of the best Asics for Nurses we often provide to our patients.
James McCormack is a Physical Therapist specialising in knee, foot & ankle injuries. www.james-mccormack.com participates in the Amazon Services LLC Associates Program, an affiliate advertising program designed to provide a means for sites to earn advertising fees by advertising and linking to Amazon.com. Earnings from this are used to create free-to-read content without affecting the price of products that we recommend.
Best Asics for Nurses
The best Asics for Nurses should have Flytefoam cushioning, adequate stability and cushioning based on foot type.
Flytefoam cushioning is a form of lightweight cushioning that protects your feet while standing all day.
Midsole stability helps to support the foot and control pronation forces that can lead to common conditions such as Plantar Fasciitis.
We have recommended 3 types of Asics based on the most common foot types.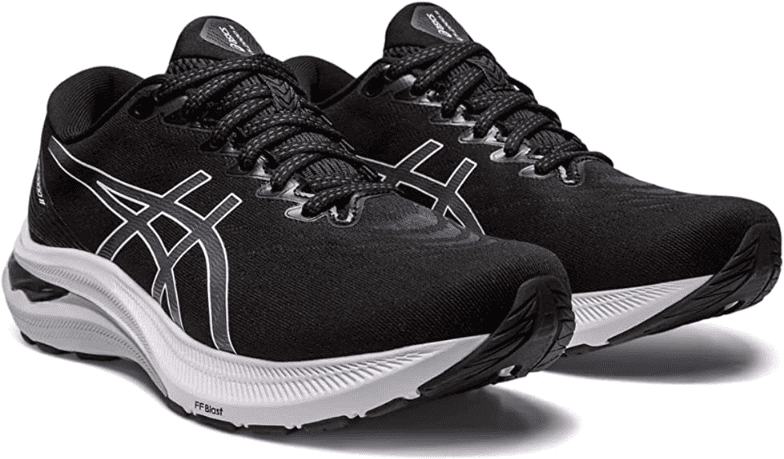 Asics Shoes for Nurses with Low Arches
We recommend Asics GT-2000 for Nurses with low arch height due to their medial arch support, heel cup support and Flytefoam cushioning.
The medial arch posting supports the arch of the foot when standing while helping to control pronation moments when walking.
The deep heel cup helps to control the ankle joint, and Flytefoam cushioning provides comfort to the sole of your foot.
Buy Asics Gt-2000 on Amazon
Asics Shoes for Nurses with Normal Arch Height
We recommend the Asics Gel-Cumulus 25 Shoes for Nurses with normal arch height due to their 8mm heel drop, neutral support and a mixture of Flytefoam and FF BLAST™ cushioning.
The 8mm heel drop ensures an even distribution of weight from heel to forefoot walking and standing, while the neutral sole means the shoe bed is flat, which is perfect for someone with a normal arch height.
The Mixture of cushioning provides a plush cushion that is also responsive when you need to walk quickly or break into a jog.
Buy Asics Gel Cumulus 25 on Amazon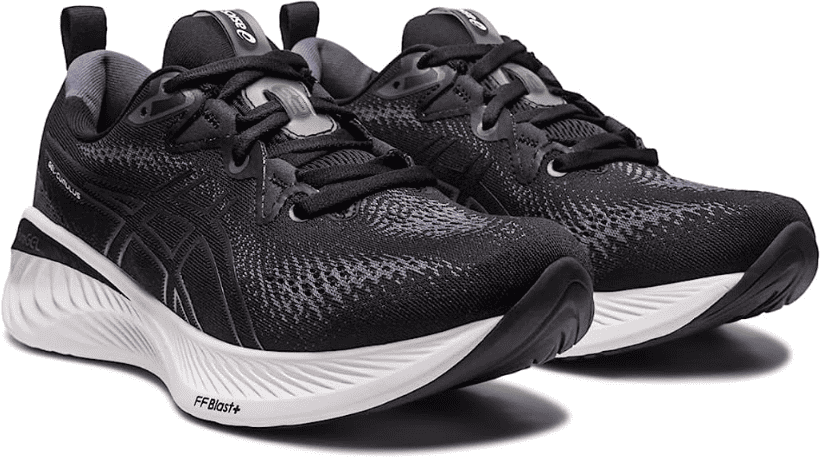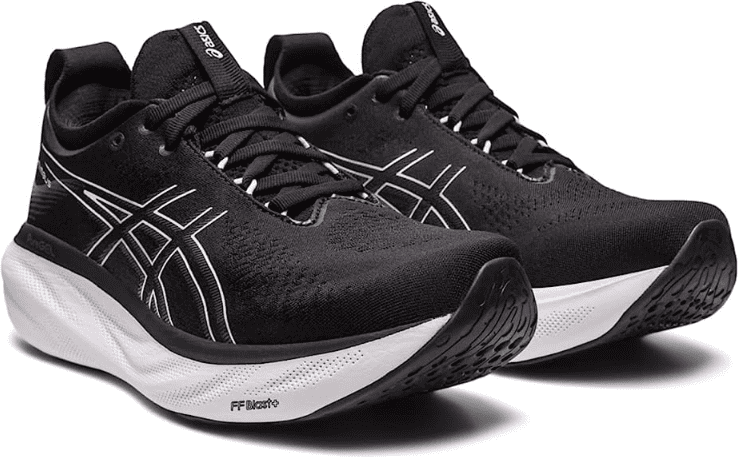 Asics Shoes for Nurses with High Arches
We recommend the Asics Gel-Nimbus Shoes for Nurses with high arches due to their neutral sole and FF BLAST™ Plus cushioning.
People with high arches generally have a two-prong walking gait with considerable pressure on the heel and forefoot. Therefore, having maximum cushioning for impact is vital; the FF BLAST™ Plus cushioning of the Gel-Nimbus provides this without being too heavy.
Buy Asics Gel Nimbus 25 on Amazon
Physiotherapy with James McCormack
This is not medical advice. We recommend a consultation with a medical professional such as James McCormack. He offers Online Physiotherapy Appointments weekly.