There are numerous types of Flat Feet which can be genetic, slowly develop over time or result from a considerable injury. Within the category of flat feet, some people have rigid flat feet, or some people have feet that are flexible but flat. This is all vital information regarding Shin Splints as each type of flat foot is treated differently; some can be addressed with strengthening exercises, some require exercises and supportive footwear, while others may require custom insoles. This article will aim to answer all your questions about Shin Splints and Flat Feet with recommendations on strengthening exercises.
Do Flat Feet Cause Shin Splints?
In short, having Flat Feet is a risk factor for Shin Splints, so in theory, flat feet can cause shin splints. We know that having a flat foot increases weight distribution through the inner aspect of the foot, shin and knee. There is evidence to suggest that flat feet can accelerate cartilage change in the ankle and knee due to high pronation forces through the foot when walking or running.
A study by Bennett et al., 2001 looked at the foot profile of 125 high-school cross country runners and found that those who developed Shin Splints significantly reduced medial arch height. This study indicates that having Flat Feet can cause shin Splints. 
Why Do Flat Feet Cause Shin Splints?
When we walk or run, in an ideal world, there is an even distribution of force across our feet and legs. As our foot moves through the gait cycle, force moves from the foot's outer aspect to the foot's inner aspect until we push off, with most of our weight going through our big toe. When someone has a flat foot, this force is not as evenly distributed, and most force is placed on the inner aspect of the foot, leading to greater force being applied to the inner aspect of the shinbone.
The impactful nature of walking and running combined with uneven force distribution through the inner aspect of the shin causes Shin Splints. Depending on the cause of your Flat Foot, we can strengthen the foot to redistribute forces or use a stability trainer or insoles to assist a Flat Foot passively.
Exercises for Flat Feet with Shin Splints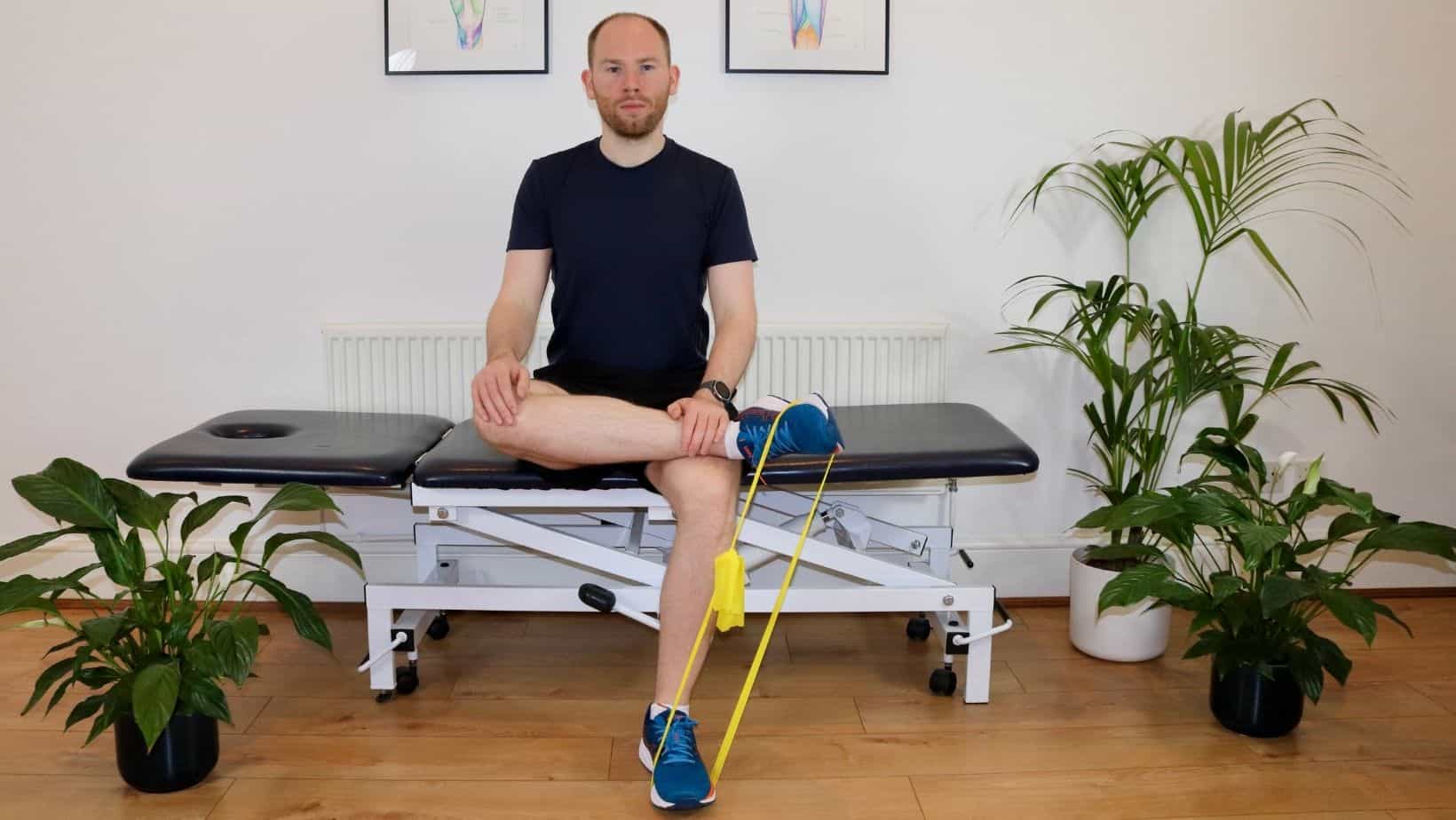 Posterior Tibial Muscle Strengthening
In a seated position place the affected ankle over the opposite knee
Place a band around both feet
Point the toes of the affected foot and lift them up against the resistance of the band
Slowly return to your starting position to complete one repetition
Band Colour: Yellow
Repetitions: 15
Sets: 3
Frequency: Once daily
Soleus Muscle Strengthening
Stand upright with both knees bent
Maintain the bend in your knees while lifting your heels off the floor
Slowly return to your starting position to complete one repetition
Repetitions: 25
Sets: 3
Frequency: Once daily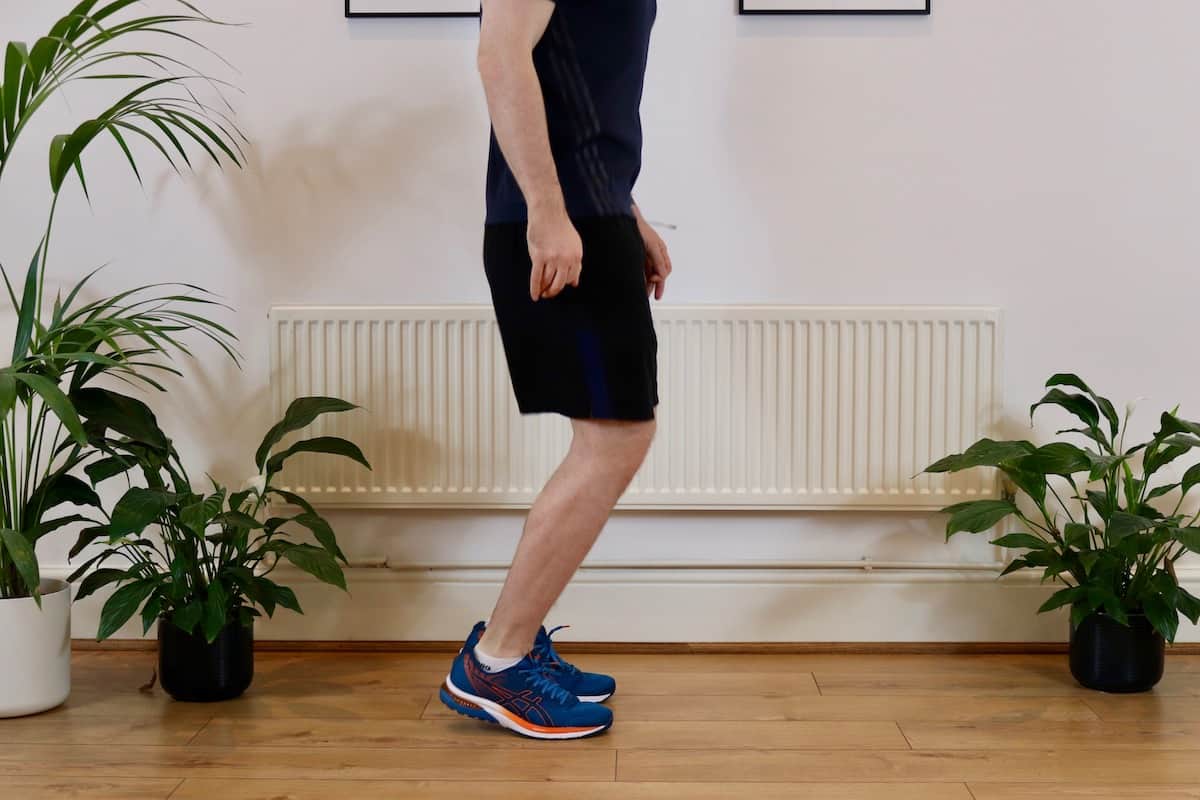 Posterior Tibialis Strengthening with a Ball
Stand upright with a ball between your heels
Squeeze the ball with your heels to hold it in place while raising your heels off the floor
Slowly return to your starting position to complete one repetition
Repetitions: 25
Sets: 3
Frequency: Once daily