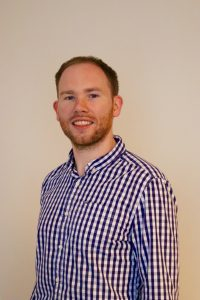 Latest posts by James McCormack
(see all)
Posterior Tibial Tendonitis Exercises
Posterior Tibial Tendonitis is a common cause of inner ankle pain. It is most commonly found in runners and high-impact sports such as basketball. It can also be caused by increased walking or foot deformity, such as an adult-acquired flat foot. Rehabilitation exercises are the most effective form of management for this type of tendonitis, alongside insoles, footwear and braces.
This article will provide you with the best exercises for Posterior Tibial Tendonitis based on our clinical experience.
Best Exercises for Posterior Tibial Tendonitis
Posterior Tibial Tendon Stretch
Isolated Posterior Tibial Tendon Strengthening with a band
Posterior Tibial Tendonitis Heel Raise with a Ball
Posterior Tibial Tendon Heel Raise
Soleus Heel Raises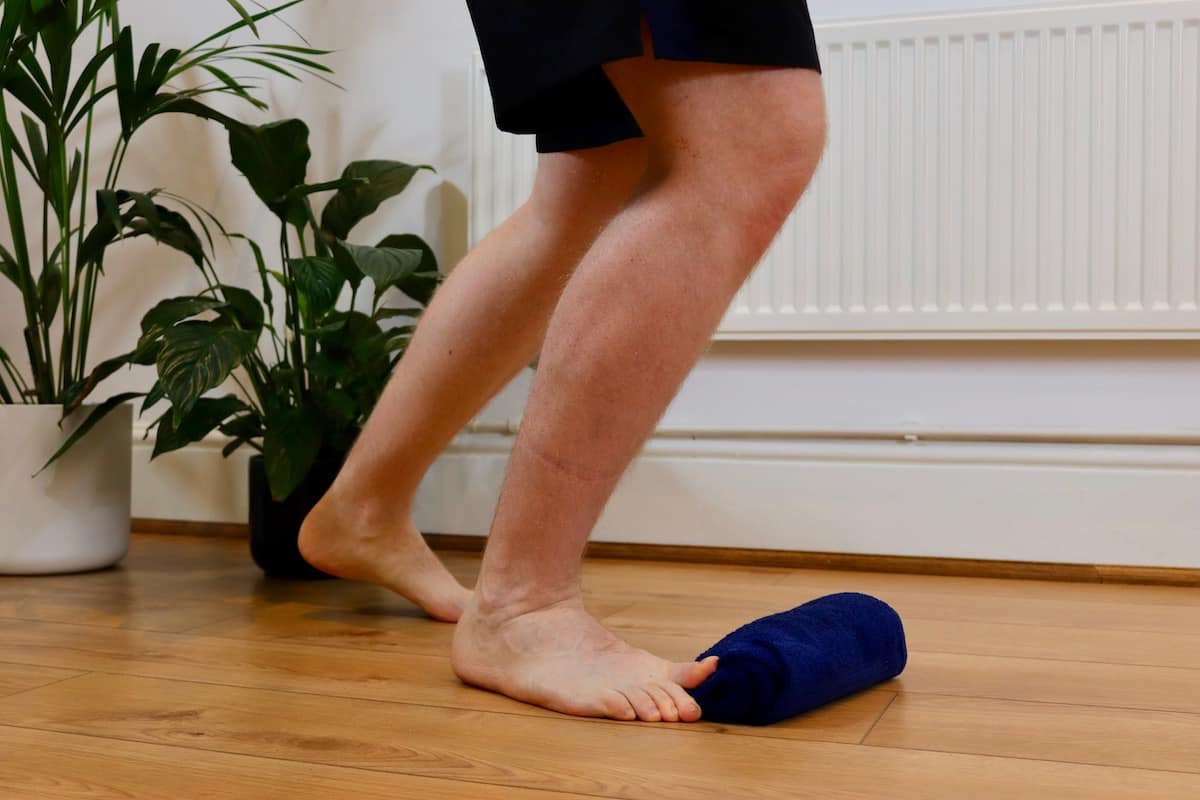 Stretching Exercises:
Place the inside of your foot on a rolled towel
Bend your knee over your toes until your feel a stretch
Hold in this position for 45 seconds
Repeat 2-3 times daily
Banded Strengthening Exercise
In a seated position, place your ankle over your knee
Place a band around you both feet
Point your toes and then lift your ankle upwards
Slowly return to your starting position to complete one repetition.
Repetitions: 12
Sets: 3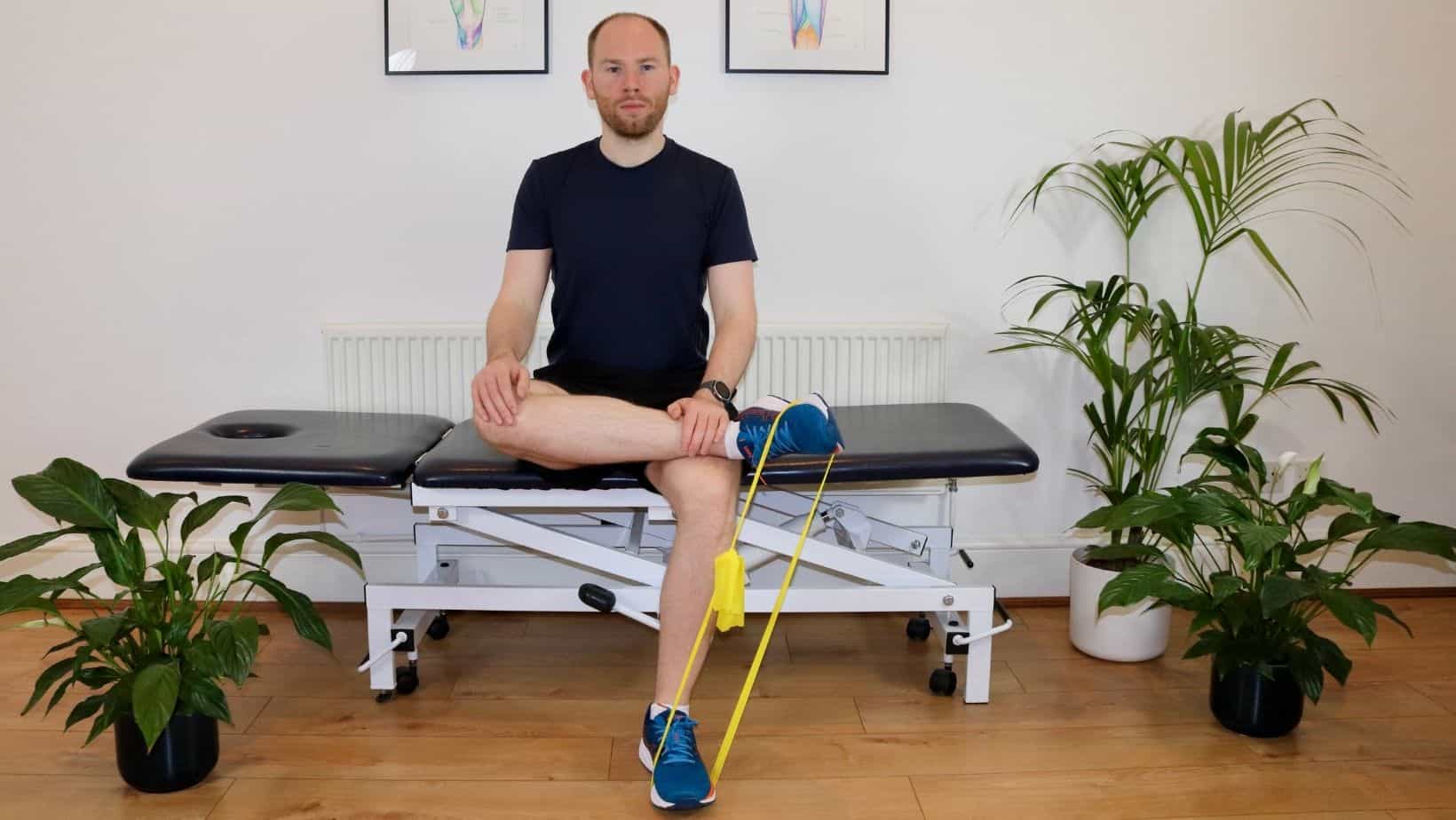 Standing Heel Raise with a Ball
Stand with your feet turned outwards
Squeeze a ball between your heels
Maintain the pressure on the ball and slowly raise your heels
Repetitions: 12
Sets: 3
Heel Raise off a Step Exercise
Place one foot on the edge of a step with your foot turned inwards
Lift your heel upwards
Slowly return to your starting position
Repetitions: 12
Sets: 3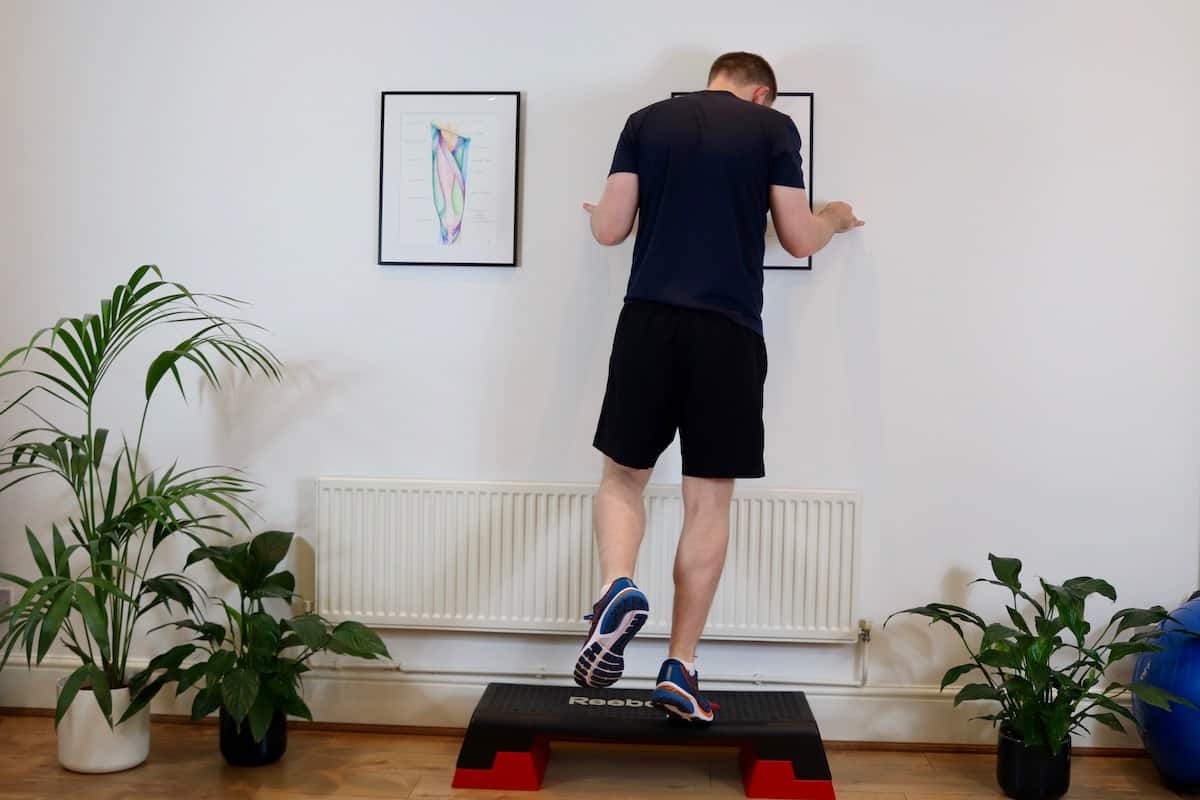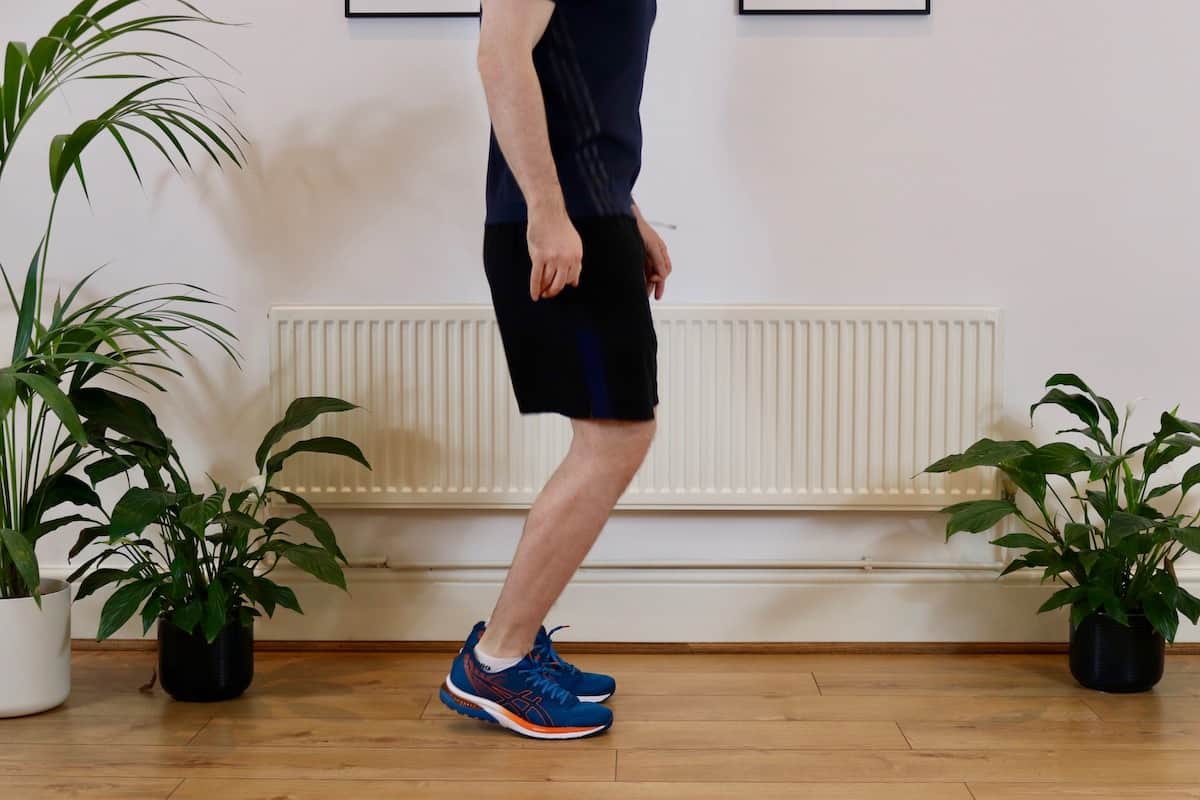 Soleus Heel Raise
Stand with your knee bent to 30º
Keep your knees at the same angle while lifting your heels off the floor
Slowly return to your starting position to complete one repetition
Repetitions: 12
Sets: 3
Physiotherapy with James McCormack
This article is written by James McCormack, a Lower Limb Specialist who is an expert in treating Posterior Tibial Tendonitis.
This is not medical advice. We recommend a consultation with a medical professional such as James McCormack if you are experiencing any of the symptoms discussed in this article. James offers Online Physiotherapy Appointments weekly and face-to-face appointments in his London clinic.