James McCormack is a Physical Therapist who specializes in foot & ankle injuries. james-mccormack.com is a participant in the Amazon Services LLC Associates Program, an affiliate advertising program designed to provide a means for sites to earn advertising fees by advertising and linking to Amazon.com
Posterior Tibial Tendonitis is a condition affecting the Posterior Tibial Tendon, which is located along the inner ankle bone and attaches to the medial arch of the foot. It can become painful through a sudden overload such as increased walking, standing or running volume or poor movement patterns. When this occurs, the Posterior Tibial Tendon becomes inflamed and painful during weight-bearing activities. Shoes for Posterior Tibial Tendonitis can shorten the tendon length so that it doesn't have to work as hard, decreasing pain levels and increasing a person's function levels.
Best Shoes For Posterior Tibial Tendonitis
A stable shoe with a rigid midfoot and rubber sole is the best type of shoe for Posterior Tibial Tendonitis. It limits the movement in the midfoot, controlling the foot during the gait cycle to reduce the tension on the Posterior Tibial Tendon. For walking and hiking, we generally recommend a lightweight hiking shoes as they are waterproof, durable and stable. Running shoes are a good option for walking, either.
Best Running Shoes for Posterior Tibial Tendonitis?
A stability running shoe is the best shoe for Posterior Tibial Tendonitis. We recommend these as they have a thickened inner sole that tilts the heel bone to reduce pronation moments on heel strike and a rigid midsole to control the deceleration of the foot when running, as this is one of the primary actions of the Posterior Tibial Tendon. We recommend avoiding cushioned shoes that feel like you are walking on a cloud. It may be that your symptoms feel better initially, but too much movement overloads the tendon and can worsen your symptoms in the long run.
We have made a list of our favourite shoes and running shoes for Posterior Tibial Tendonitis that we recommend to patients daily in our clinics.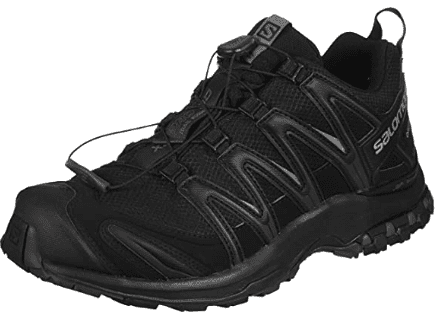 The latest XA Pro 3D is a lightweight but stable version of the older model that provides comfort for walking long distances.
We like this shoe as it works well for road walking and for hiking
It is a stable midsole to protect the Posterior Tibial Tendon without being too clunky
They have an 11inch stack height which helps shorten the Posterior Tibial Tendon
Buy Now
The Asics GT2000 is mid-range stability running shoe that is one of Asic's classic collection.
It has Flytefoam technology which is a good shock absorber that helps reduce the force going through the Posterior Tibial tendon.
A slightly thickened inner sole helps to reduce the pronation forces that cause Posterior tibial Tendonitis
Buy Now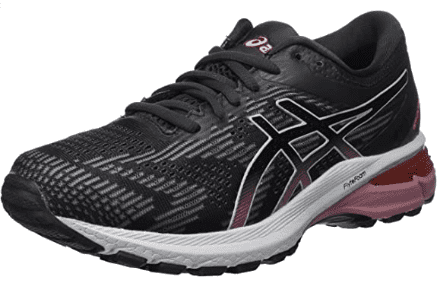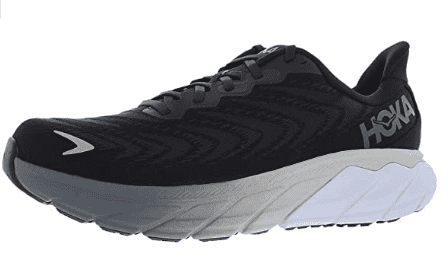 These surprisingly light stability shoes from Hoka are excellent running shoes for Posterior Tibial Tendonitis.
They have a 5mm heel drop, thick and cushioned inner sole with medial arch support
We also love their recycled mesh material and vegan soles.
This is our firm favourite running shoe for Posterior Tibial Tendonitis.
Buy Now