Insertional Achilles Tendonitis is a painful condition on the back of the heel bone that's caused by an overload of the Achilles tendon, usually through impact activity. As the insertional of the Achilles wraps around the heel bone, it can get compressed and this is where heel shoes, running shoes and insoles can dramatically reduce pain levels to facilitate rehabilitation exercises. Insertional Achilles Tendonitis is less common than mid-portion tendonitis but due to the reduced blood supply in the insertion of the Achilles tendon, it can take longer to rehabilitate so it is important to wear the correct footwear so that you do not hinder your rehab.
James McCormack is a Physical Therapist who specialises in knee, foot & ankle injuries. www.james-mccormack.com participates in the Amazon Services LLC Associates Program, an affiliate advertising program designed to provide a means for sites to earn advertising fees by advertising and linking to Amazon.com. The money earned from this helps us to create free educational content.
Best Shoes for Insertional Achilles Tendonitis
The best shoes for Insertional Achilles Tendonitis should have a rubber sole, a high drop and a flexible toe box. The rubber sole helps by absorbing impact when walking as the vibration can irritate tendonitis while a high drop shortens the Achilles Tendon to reduce pain levels. A flexible toe box promotes an efficient gait and allows full extension of the big toe to facilitate a normal push-off phase of the gait cycle.
We recommend the Mizuno Wave Rider 25 for walking with Insertional Achilles Tendonitis. Although it is primarily a running shoe, it works equally well for walking. There is a 12mm heel raise with a cushioned sole that helps to shorten the Achilles Tendon, reducing pain levels and absorbing impact. The soft heel cups prevent compression and irritation of the back of the heel bone when the Achilles inserts into the calcaneus.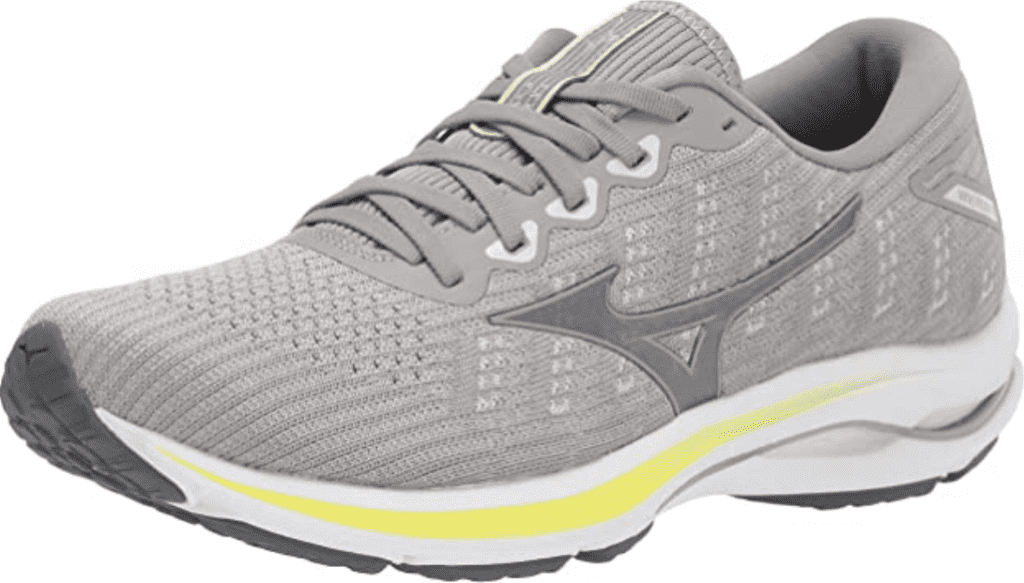 Best Running Shoes for Insertional Achilles Tendonitis
The best running shoes for Insertional Achilles Tendonitis should be a stability trainer with a heel drop of 10-13mm and responsive cushioning. The heel drop is the height from the back to the front of the trainer with a higher drop shortening the Achilles Tendon and reducing pain levels. A stability trainer helps to control any excess pronation forces that can aggravate insertional Achilles tendonitis while a responsive cushioning absorbs impact without allowing the foot to sink into the cushion.
We recommend the Asics Gel-Kayano 28 for Insertional Achilles Tendonitis. The Gel-Kayano come with a 13mm heel drop which is excellent for reducing Insertional Achilles Tendonitis pain when running or standing. Their flyte foam technology provides responsive cushioning while their stable midsole helps to control the pronation moments associated with Insertional Achilles Tendonitis pain.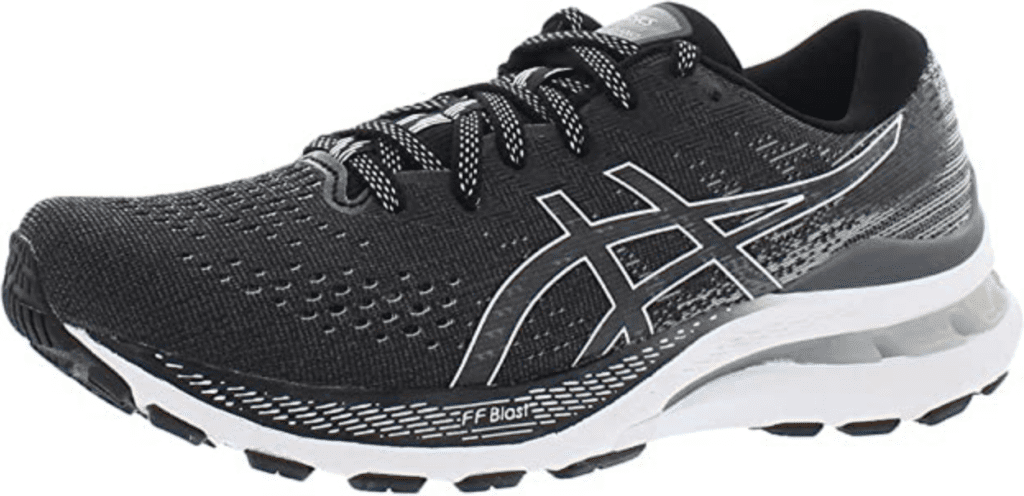 Best Shoe Inserts for Insertional Achilles Tendonitis
We like to keep it simple when it comes to shoe inserts for Insertional Achilles Tendonitis as the evidence suggests that a simple heel raise shoe insert is highly effective in reducing pain levels and increasing function levels in those with Insertional Achilles Tendonitis.
We recommend the Makryn Orthopaedic Shoe insert for Insertional Achilles Tendonitis due to their adjustable heel height, cushioning and durability. The adjustable heel height allows you to slowly reduce the height of the shoe insert as your symptoms improve.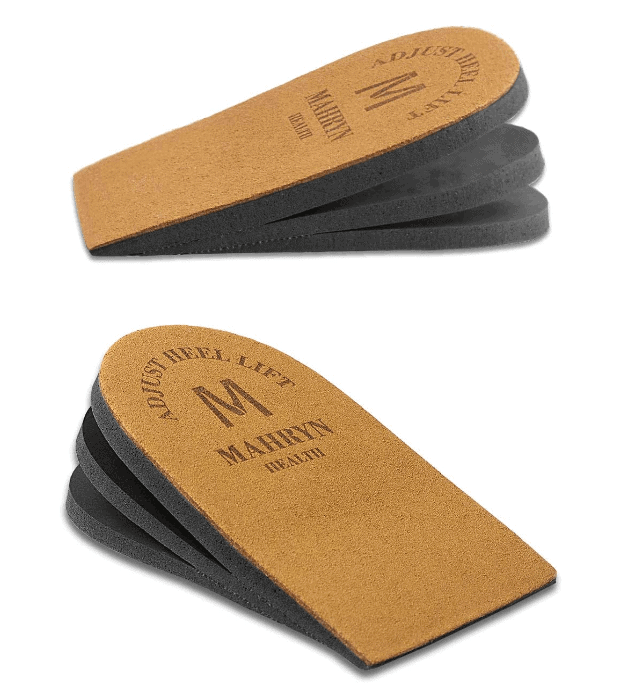 Physiotherapy with James McCormack
This is not medical advice. We recommend a consultation with a medical professional such as James McCormack. He offers Online Physiotherapy Appointments for £45.
Related Article: Insertional Achilles Tendonitis Exercises