Running is often strongly discouraged for those who are experiencing pain in their knees. When that pain is from knee arthritis, in most cases, you do not need to stop running. In many cases, the impact of running can be reduced in several different ways. Firstly strengthening the muscles of the legs, secondly choosing to run on softer surfaces, and finally, selecting cushioned and supportive running shoes to wear. By making these adjustments, you might find that you can reduce the impact on your knees and, therefore, the irritation that running can cause.
James McCormack is a Physical Therapist specialising in knee, foot & ankle injuries. James-mccormack.com participates in the Amazon Services LLC Associates Program, an affiliate advertising program designed to provide a means for sites to earn advertising fees by advertising and linking to Amazon.com. 
What are the best running shoes for knee arthritis?
The best shoes for knee arthritis, whether used for running or walking, are those with a lot of cushioning. The shoe's cushioning can absorb some of the impact from the contact of your foot to the ground. This means that less impact continues up the legs to your knees. The degenerative process of arthritis makes the knee joint less well-equipped to absorb impact effectively. In this article, we recommend the two best running shoes for knee arthritis for men and women. These shoe models offer plush cushioning to reduce the impact on your knee.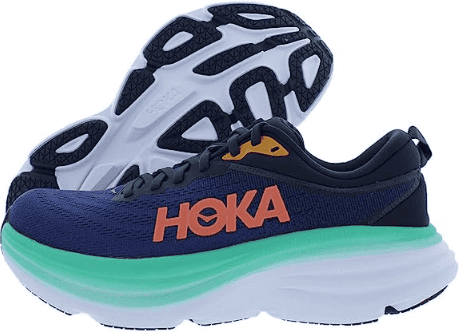 Best Running Shoes for Knee Arthritis
The Hoka brand was born in the French Alpes in the ultra-running and trail-running scene. They were created to have plush cushioning to reduce the high impact of running downhill. The Hoka Clifton 9 is a fantastic neutral shoe described by Hoka as "soft and light". The responsive foam sole is impressively light while delivering effective cushioning.
Best Running Shoes for Knee Arthritis
We recommend the Asics Gel-Nimbus 25 model, designed specifically as a neutral shoe for distance running. Asics describes this model as providing "advanced impact protection" to create a soft landing for each step. This version is also significantly lighter than the previous, meaning there is no compromise, and you can still run in light and springy shoes.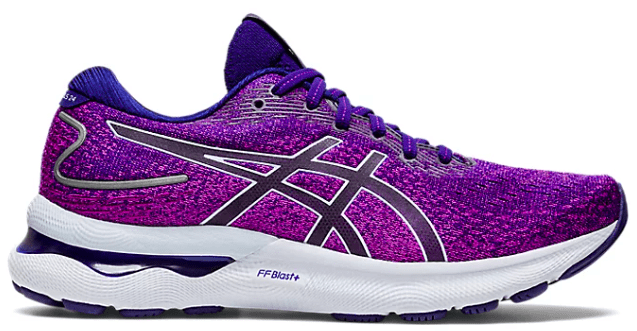 Overpronation and Knee Arthritis
When selecting shoes, please discuss with your physical therapist what they think is best for your specific biomechanics is best. Some people may need more support for the movement of the foot, as well as cushioning.
Pronation is a normal movement from where the foot strikes the ground on the outside of the heel and rolls inward to push off the ground from the big toe. Some people have poor control of this movement and might benefit from specific shoes designed for "overpronation".
In addition to this movement at the foot and ankle, overpronation can encourage an inward movement of the knee which can add to the pain you might experience when walking or running when you have arthritis if this movement is not well controlled.
Below are two 'over-pronation' shoes that we recommend for Knee Arthritis.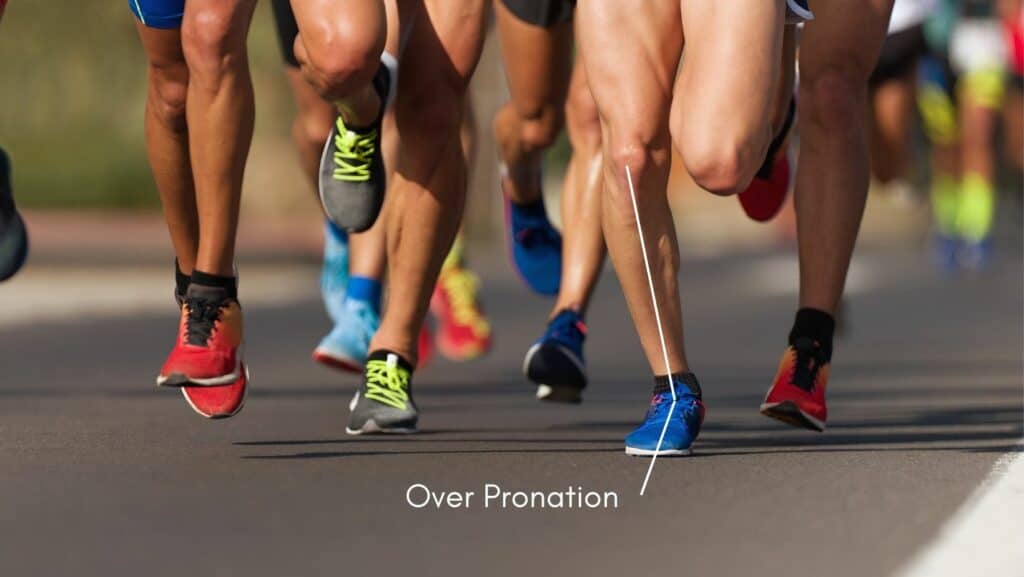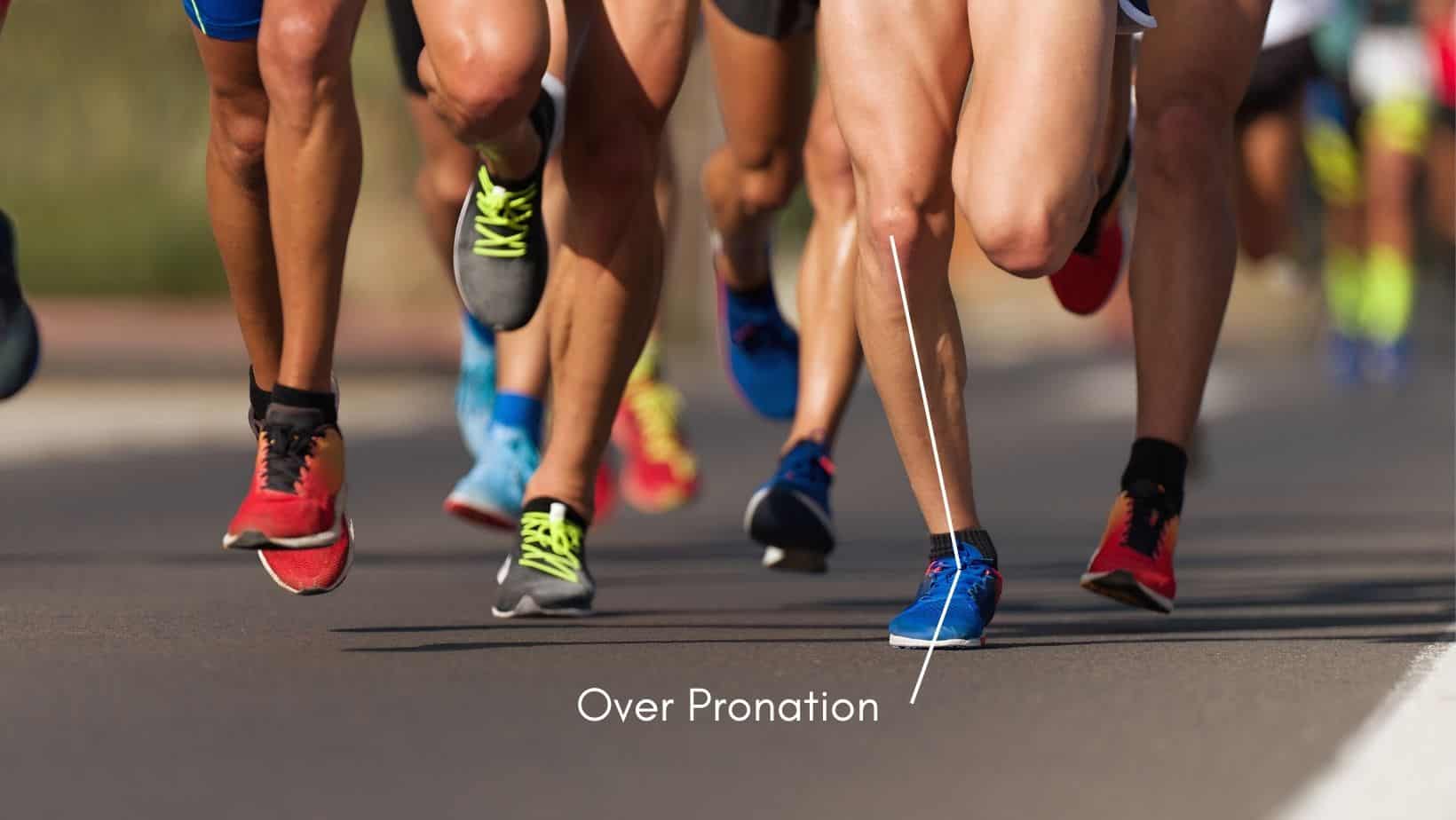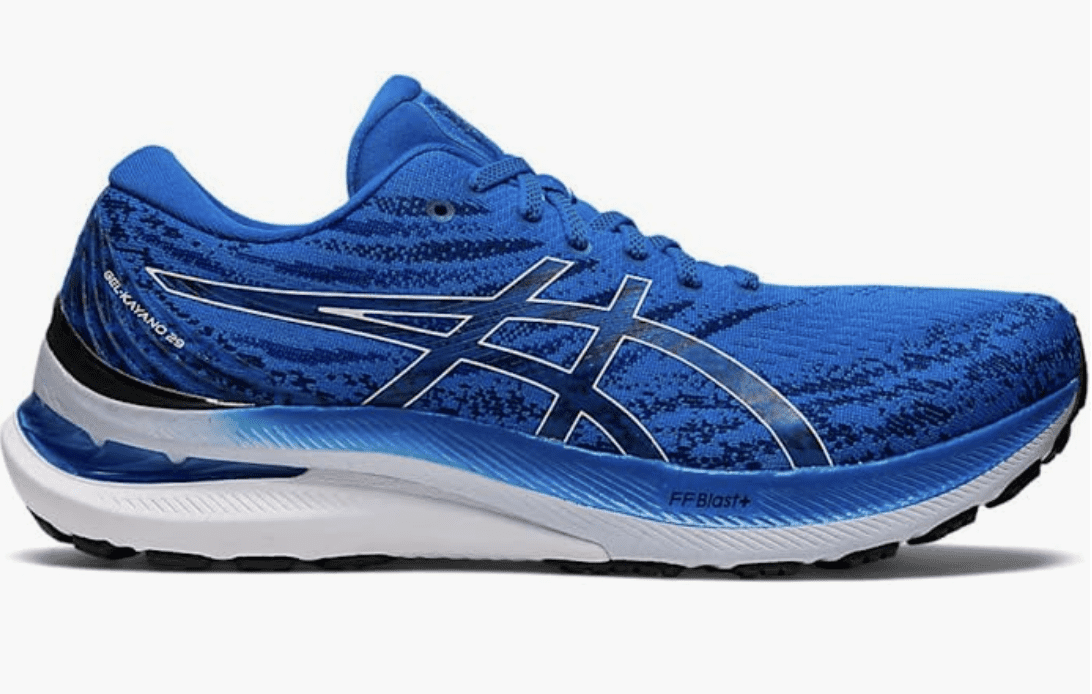 Asics Gel-Kayano for Knee Arthritis
This is a stability model in the Asics running range. It has specific technology that has been designed to cradle your heel and stabilise your midfoot to reduce the speed and degree of pronation.
This can prevent the repercussion that overpronation can have on your knee movement. This model still has plush cushioning designed to feel responsive and stable.
Brooke's Adrenaline GTS 22
Brookes is another reliable brand of running shoes that can be trusted to deliver a good shoe for stability and cushioning. The Adrenaline GTS 22 has been designed for soft landings while providing added support for those runners who overpronate. Their guide rail technology reduces excess movement of the foot and ankle, which aids the efficient movement of the knee.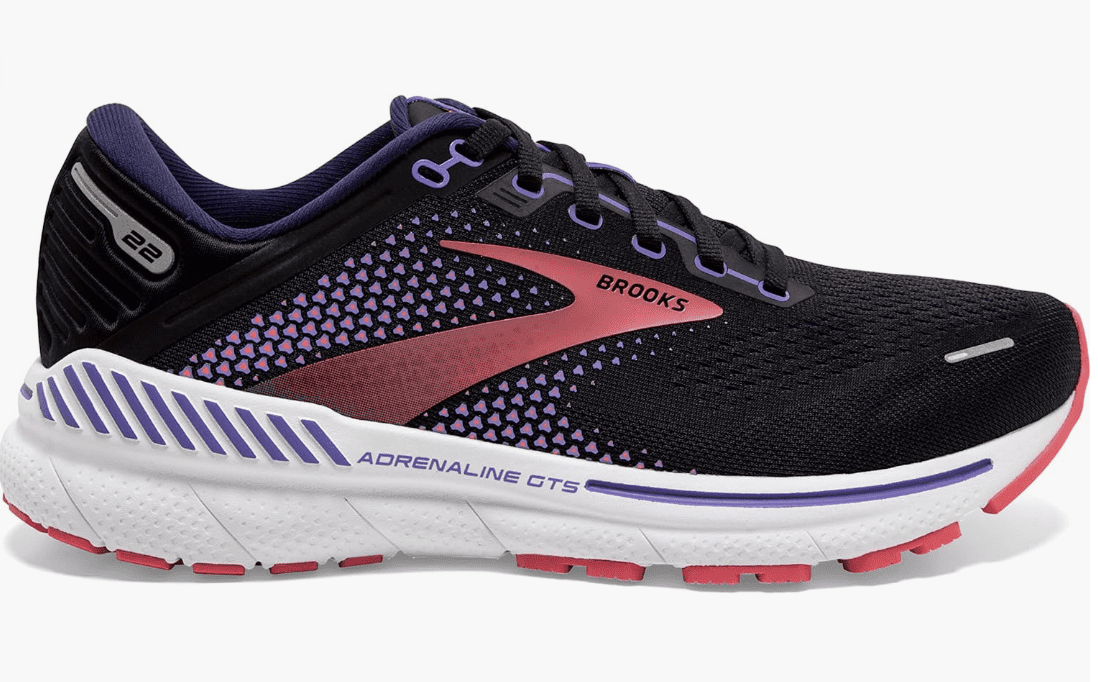 If your personal running biomechanics need more support than standard shoes can offer you should choose a neutral shoe to fit a custom-made orthotic. Orthotics are insoles that are designed specifically for your biomechanical needs. They can encourage movements of the foot that are positive for your biomechanics and reduce others that are less helpful. James is a specialist in knee foot and ankle and has designed custom orthotics for thousands of happy runners.
Physiotherapy with James McCormack
This is not medical advice. We recommend a consultation with a medical professional such as James McCormack. He offers Online Physiotherapy Appointments weekly.