James McCormack is a Physical Therapist who specialises in knee, foot & ankle injuries. www.james-mccormack.com is a participant in the Amazon Services LLC Associates Program, an affiliate advertising program designed to provide a means for sites to earn advertising fees by advertising and linking to Amazon.com.
Iliotibial band syndrome is the most common cause of lateral knee pain with runners. There is this highest degree of compression and friction of the iliotibial band (ITB) over the lateral femoral condyle at 20-30º of knee flexion. This is increased when the leg is under load, such as during the stance phase of the gait cycle. It is through repeated compression of the fat pad at the lateral femoral condyle that irritation and pain develops, causing iliotibial band syndrome (ITBS). 
However, in multiple biomechanical studies, there has been no evidence of any significant difference in this motion or ITB tightness between groups of runners with ITBS and those without symptoms. More recent studies have looked at other biomechanical factors that can influence the ITB. It is now more widely acknowledged that foot and hip mechanics play a significant role.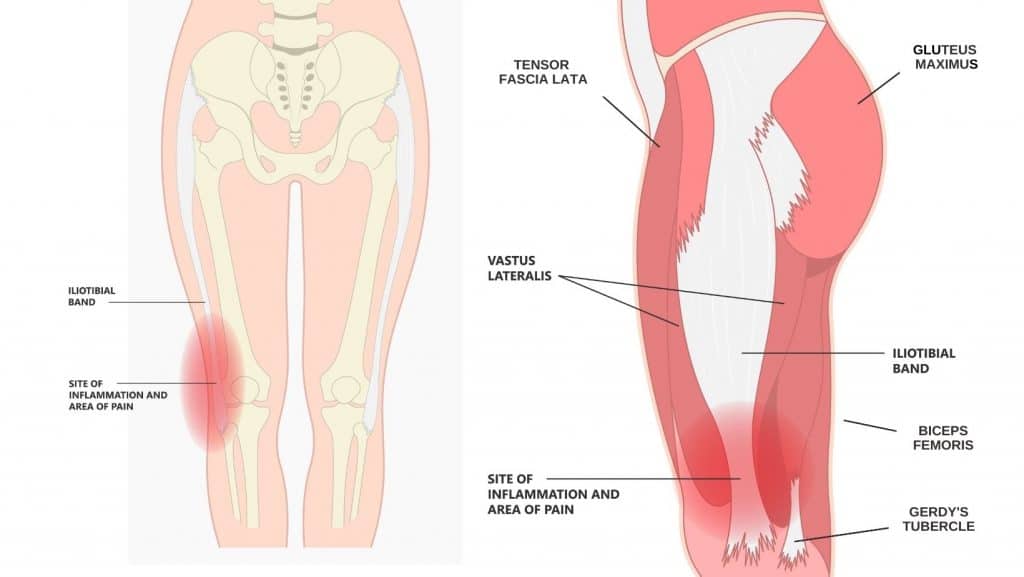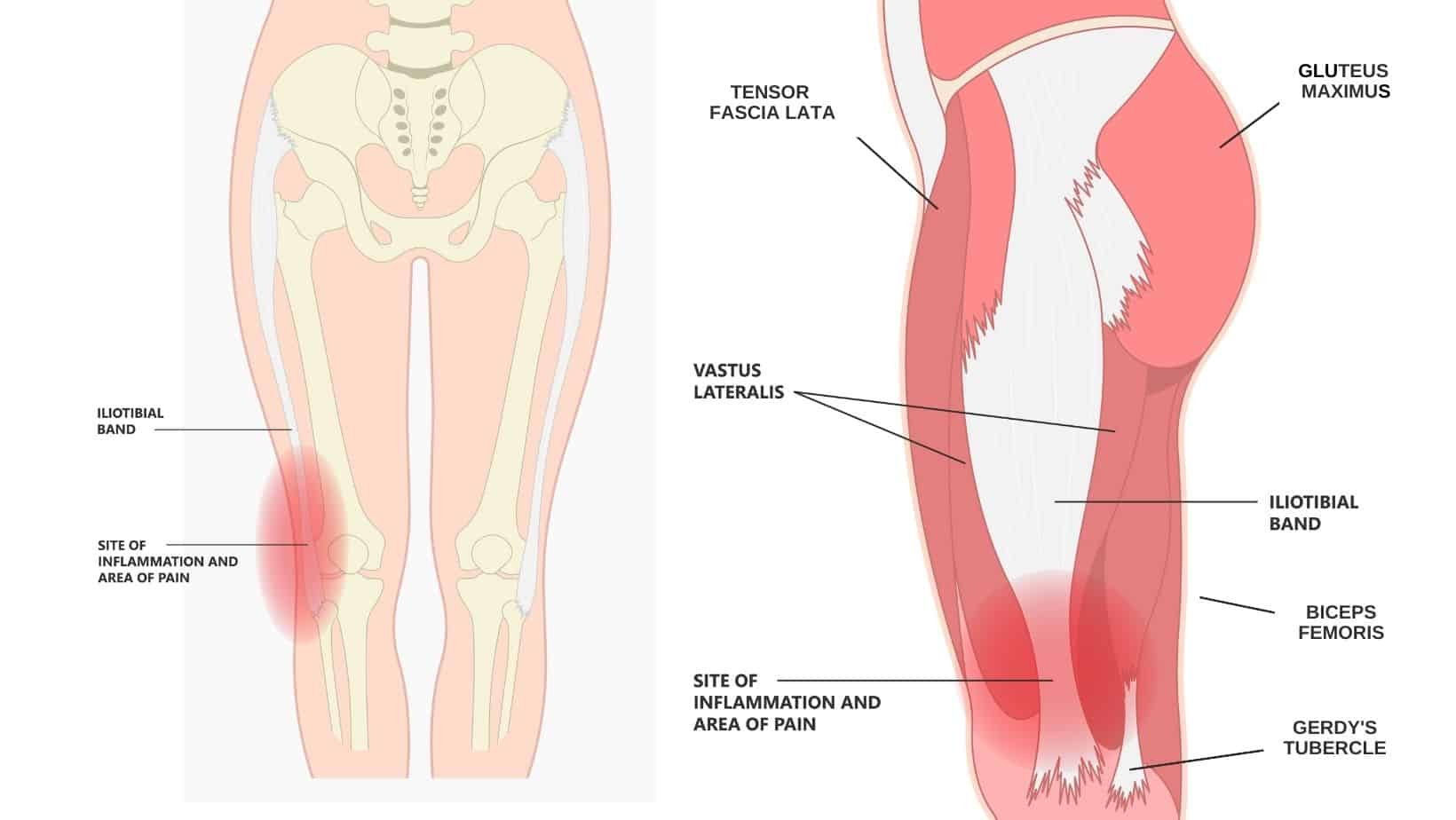 Female Runners and Iliotibial Band Syndrome
This paper looked at foot and hip biomechanics of competitive female runners with and without a history of ITBS. The group with a history of ITBS had:
Greater rearfoot inversion, which can contribute to excess pronation
Greater peak knee internal rotation, the inward movement of the knee
Greater peak hip adduction, the inward movement of the thigh moving across the midline of the body
This is the basis for the selection of strength and conditioning exercise to work on hip, foot and ankle strength and stability, which are highly effective in the rehab and recovery from ITBS. In addition to strength and conditioning, correct selection of footwear can make a marked difference to the control of movement for a runner. Correct support from a shoe can reduce pronation at the foot and ankle, internal rotation at the knee and also hip adduction, depending on the shoe and the runner.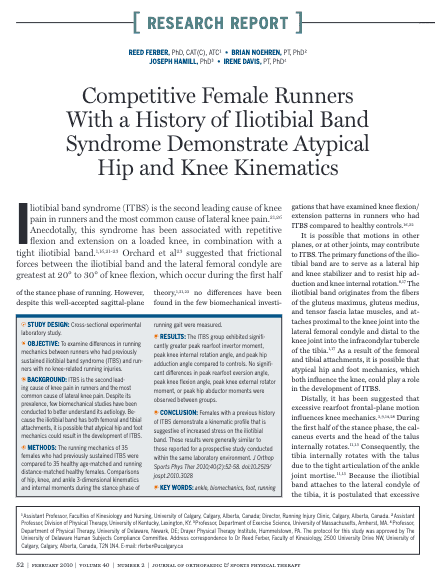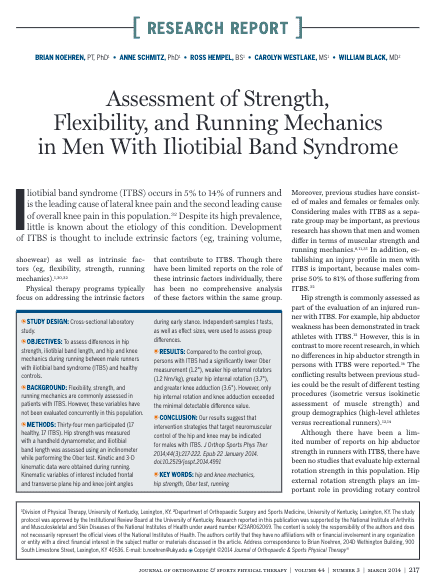 Male Runners and Iliotibial Band Syndrome
This paper looked at hip and knee biomechanics, hip strength and iliotibial band length of male runners with a ITBS and those without. The group with ITBS had:
Lower Ober's test measurement, a shorter or tighter IT band
Weaker hip external rotators, the lateral glute muscles that control hip movement
Greater hip internal rotation, the inward movement of the thigh
Greater knee adduction, the inward movement of the knee across the midline
These findings also support the selection of strength and conditioning exercise to work on hip and knee strength and stability. But also that if correct footwear can reduce these adverse movements, that it can reduce the risk of development of iliotibial band syndrome in runners.
Best Women's and Men's Running Shoes for IT Band Syndrome
Here are our recommendations for the best running shoes for women and man with iliotibial band syndrome.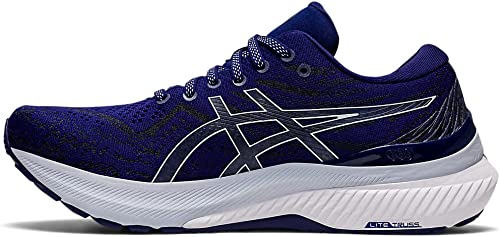 Asics Gel-Kayano 29 for IT Band Syndrome
These are the most supportive running shoe by Asics for runners with overpronation. The slightly less supportive GT-2000™ 11 is also a good choice for those with less severe overpronation.
The Gel-Kayano is designed to cradle the heel to prevent rear-foot movement and has a stability feature in the midsole. This prevents overpronation for runners who heel strike or land on their midfoot. 
Women's size 8 is 260g and has a 10mm heel-to-toe drop.
Saucony Guide 15
We recommend these plushly cushioned shoes with stability features for IT Band Syndrome. There is a guidance frame to stabilise your foot through the stride from heel to toe. The shoe is designed so your foot sits deeper into the shoe to get a more supportive feel. They have designed the stability features with weight in mind, resulting in a lighter stability shoe with a responsive feel.
Women's size 8 is 233g and has an 8mm heel-to-toe drop.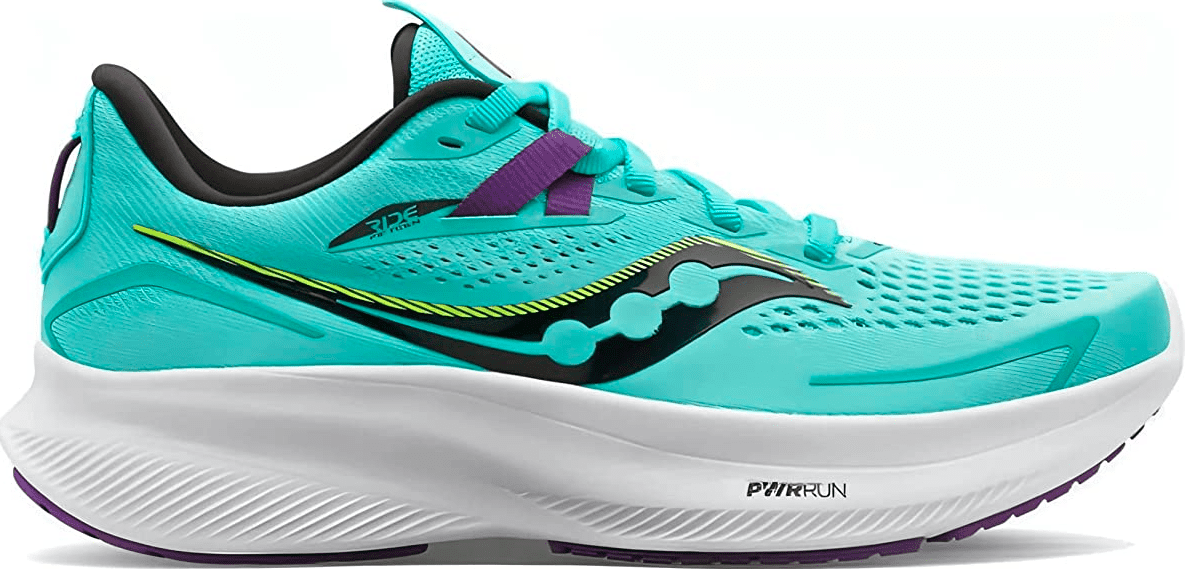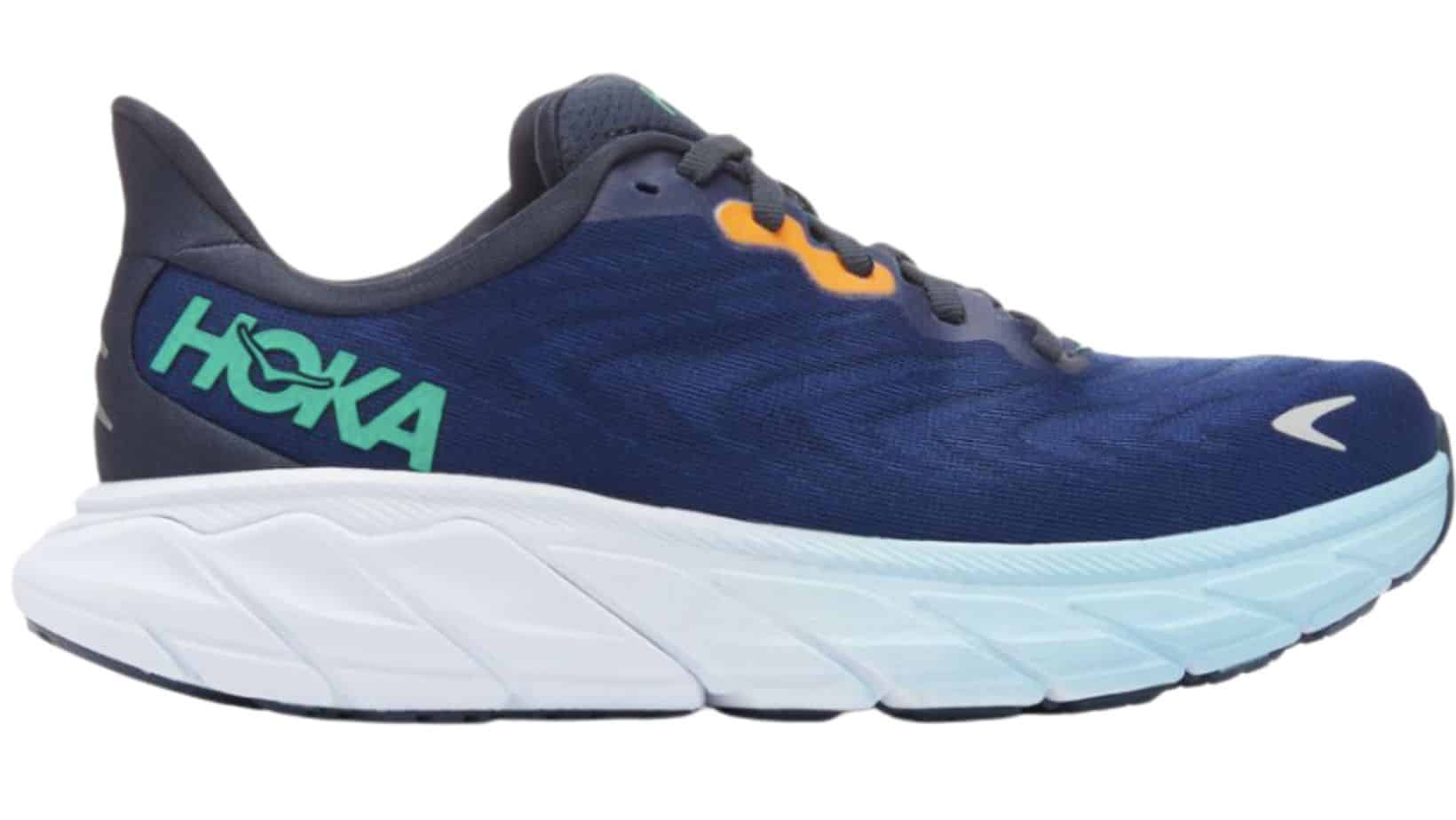 Hoka Arahi 6
In our experience, the Hoka Arahi 6 if the most supportive and well-cushioned shoe for IT Band Syndrome. Designed with a stability frame integrated into the sole for maximal support.
This is the lightest of these 3 recommendations, and despite the good cushioning, it has a very responsive feel. 
Women's size 8 is 216g and has a 5mm heel-to-toe drop.
Physiotherapy with James McCormack
This is not medical advice. We recommend a consultation with a medical professional such as James McCormack. He offers Online Physiotherapy Appointments weekly.