James McCormack is a Physical Therapist who specializes in foot & ankle injuries. james-mccormack.com is a participant in the Amazon Services LLC Associates Program, an affiliate advertising program designed to provide a means for sites to earn advertising fees by advertising and linking to Amazon.com.
What is the meniscus of the knee?
The meniscus is a thick piece of cartilage, made up of two "C" shaped sections, the medial and the lateral menisci. These sit between the two bones of the knee, the tibia and the femur. There are two key functions of the meniscus:
Stability of the knee joint
Shock absorption of the knee joint
A tear to the meniscus is the most common injury to the knee. It can occur with a twist or rotation of the knee, such as a sudden change of direction when running, or lifting or lowering into a squat position with a heavy load. When the meniscus is torn it can be painful and the knee can feel unstable, therefore using a brace can be very helpful.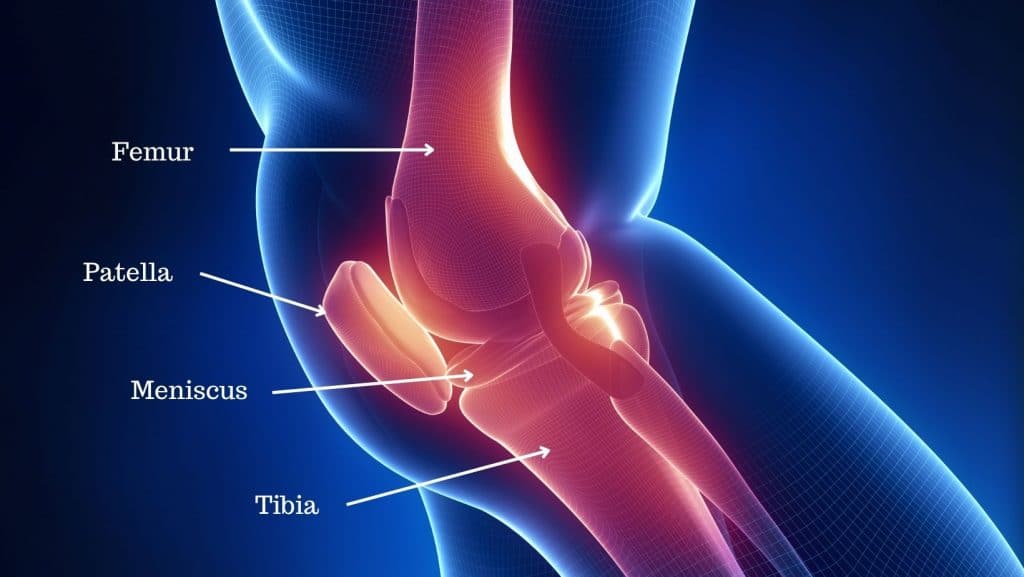 Best Knee Braces for Meniscus Tear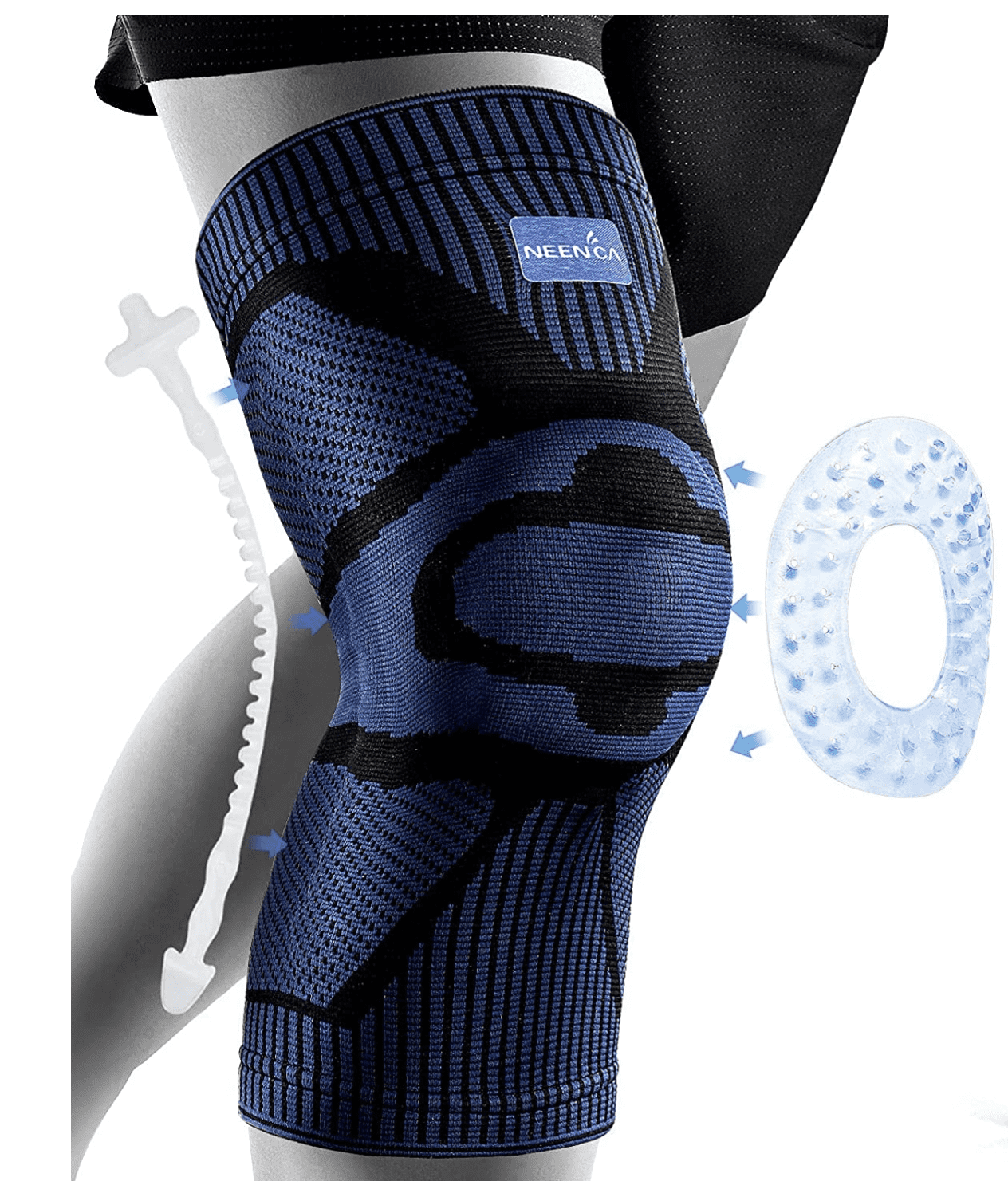 Neenca Compression Sleeve
Knee Brace
Double-sided metal spring stabilisers
Silicone pad around the patella
Breathable and lightweight fabric
Non-slip seam strip
Elasticated fabric for compression
This is an elasticated slip-on compression sleeve that has metal spring stabilisers on either side of the knee to aid stability. The compression helps increase knee proprioception and reduces swelling by promoting blood circulation. The gel patella pad keeps good alignment of the kneecap. This is a great knee brace for someone needing light physical support from the brace, who might have swelling from a menisus tear. 
Buy Now
DonJoy Performance Bionic Knee Brace
Bilateral polycentric hinges
Prevents hyperextension
Dual strap for a secure fit
Perforated breathable neoprene
Non-slip technology
This is a robust knee brace with sturdy straps for a secure fit and hinges for increased stability of the knee. There is a patella opening to encourage correct alignment of the patella . This is a good choice of knee brace for those who need might feel less stable in the knee due to a meniscus tear and need more support. 
Buy Now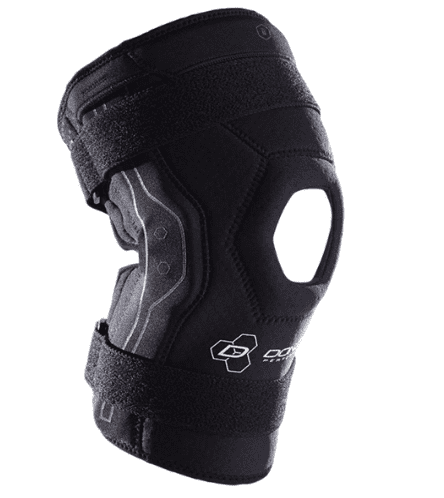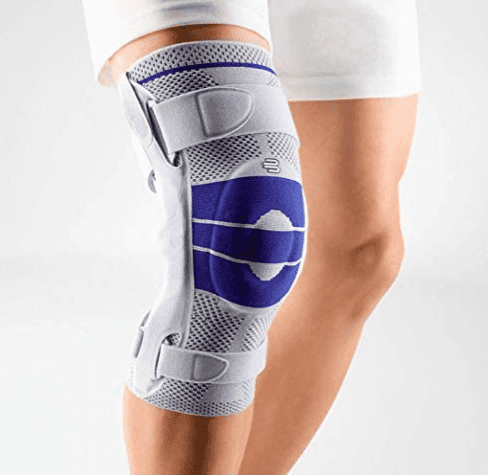 Bauerfeind GenuTrain S Knee Brace
Medical grade compression
Hinged joint sidebars
Adjustable straps for a secure fit
Visco elastic pad surrounds the patella
This is a high-quality and durable knee brace that is well designed for those that want to use it while playing sport. It has a secure fit and provides significant stability while being breathable and lightweight. This is a good option for those who feel their knee is unstable and need more support from a brace, and for those who have swelling around the knee.
Buy Now
Physiotherapy with James McCormack
This is not medical advice. We recommend a consultation with a medical professional such as James McCormack. He offers Online Physiotherapy Appointments for £45.