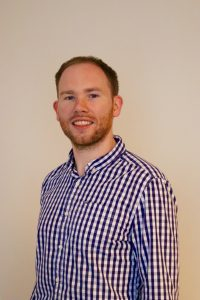 Latest posts by James McCormack
(see all)
Best Boot for a Sprained Ankle
The best boot for a sprained ankle should cover the entire foot, ankle, and lower shin. It should have a rocker sole to make it easy to walk short distances, and there should be an adjustment that allows you to pump air around the foot inside the boot to reduce swelling and absorb the vibration from the ground when walking so it does not irritate the joint.
James McCormack is a Physical Therapist who specializes in Foot & Ankle injuries. james-mccormack.com participates in the Amazon Services LLC Associates Program, an affiliate advertising program designed to provide a means for sites to earn advertising fees by advertising and linking to Amazon.com. Earnings from this programme allow us to create free to content without affecting the price of the product we recommend.
How long to wear a walking boot for a sprained ankle?
In most instances, wearing a walker boot for at least 2 weeks is recommended for an ankle sprain. Depending on the severity of the ankle sprain, it may be necessary to wear it for up to 6 weeks.
This allows inflammation and irritation within the torn ligaments time to heal optimally while allowing you to walk short distances.
Can you walk on a sprained ankle in a boot?
Yes, a walking boot for a sprained ankle typically has a rocker on the sole of the boot to facilitate walking on a sprained ankle.
Walks should be short and as pain allows. They are not designed for long walks but to facilitate movement while allowing the ligaments to heal.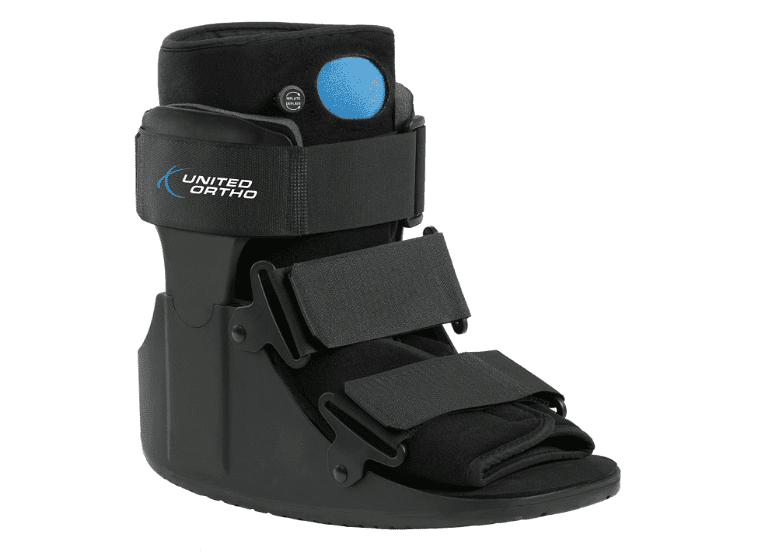 Rocker Sole to encourage a natural gait
Rigid Upright to protect the ankle joint
Air Pump for added comfort and to reduce swelling
Shock Absorbing Insole
Buy United Ortho Boot on Amazon
We recommend the Aircast Airselect Walking boot due to their:
Rocker sole with soft strike sole to reduce vibration
Long semi-rigid shell to protect the entire lower limb

Overlapping Duplex air cells line the shell providing intermittent pneumatic compression for 3-times faster oedema reduction

Designed with a sleek, open frame that provides ventilation
Buy Aircast Boot on Amazon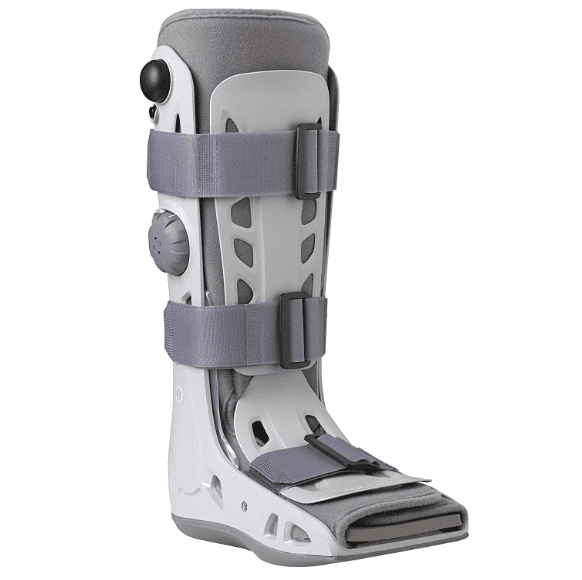 Do you need a boot for a sprained ankle?
In elite sports, athletes spend time in a boot initially, regardless of the severity of their ankle sprain. We recommend wearing a boot for a sprained ankle for high-grade 2 and grade 3 ankle sprains.
Physiotherapy with James McCormack
This is not medical advice. We recommend a consultation with a medical professional such as James McCormack. He offers Online Physiotherapy Appointments weekly.
Related Article: Ankle Sprain Treatment