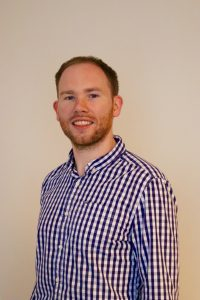 Latest posts by James McCormack
(see all)
A Haglund's Deformity grows on the back of the heel bone, and when it is compressed, it can cause increased pain levels due to swelling and inflammation. Physical Therapy exercises and the correct shoes are effective forms of treatment for this condition. Haglund's Deformity is a condition that we often see in our clinics, and this article will share with you the shoes that we find most effective for pain relief from Haglund's Deformity.
James McCormack is a Physical Therapist specialising in knee, foot & ankle injuries. www.james-mccormack.com participates in the Amazon Services LLC Associates Program, an affiliate advertising program designed to provide a means for sites to earn advertising fees by advertising and linking to Amazon.com. The money earned from this helps us to create free educational content.
Best Shoes and Running Shoes for Haglund's Deformity
The best shoes for Haglund's Deformity should have a soft, deep heel cup and a structured midsole with a cushioned responsive sole.
A soft, deep heel cup reduces friction on the heel bone that can irritate a Haglund's Deformity.
A structured midsole helps to control the foot.
A cushioned sole reduces impact and force through the heel and Achilles Tendon.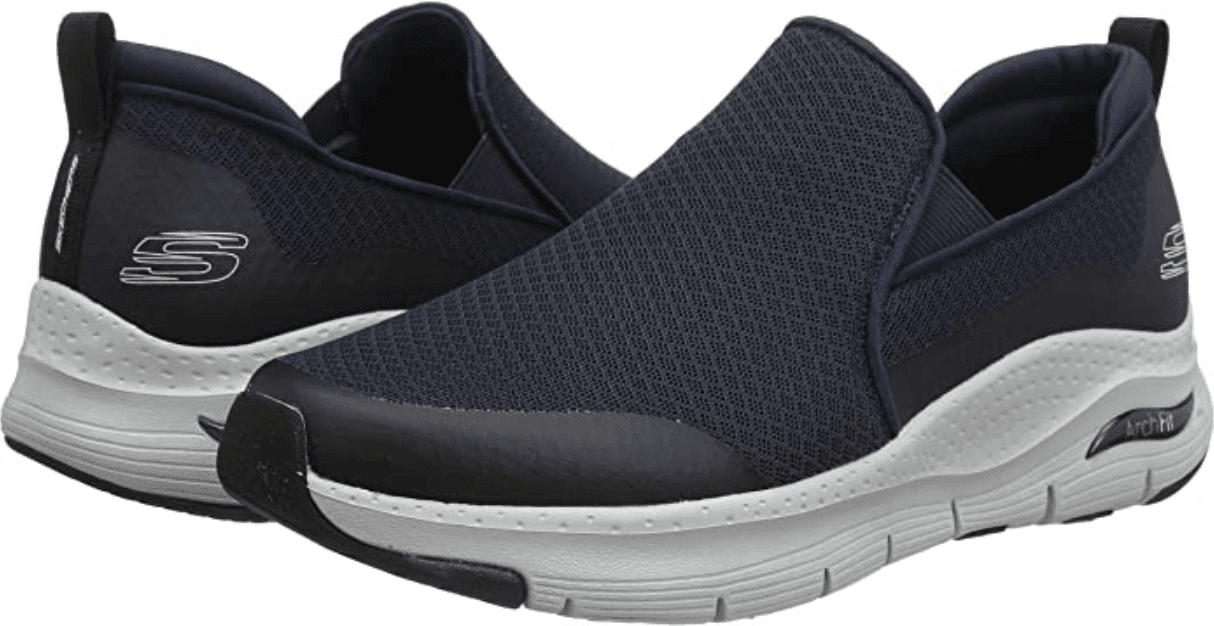 Best Shoes for Haglund's Deformity
We recommend the Sketchers Gowalk Arch Fit for Haglund's deformity due to their soft heel, extra cushioning, slip-on mesh and structured midsole.
The soft cushioned heel reduces friction and compression on the heel bone, while the cushioning within the sole reduces the impact on the heel when walking.
The Sketchers Gowalk Arch Fit has a built-in insole to control excess pronation moments that can irritate Haglund's Deformity.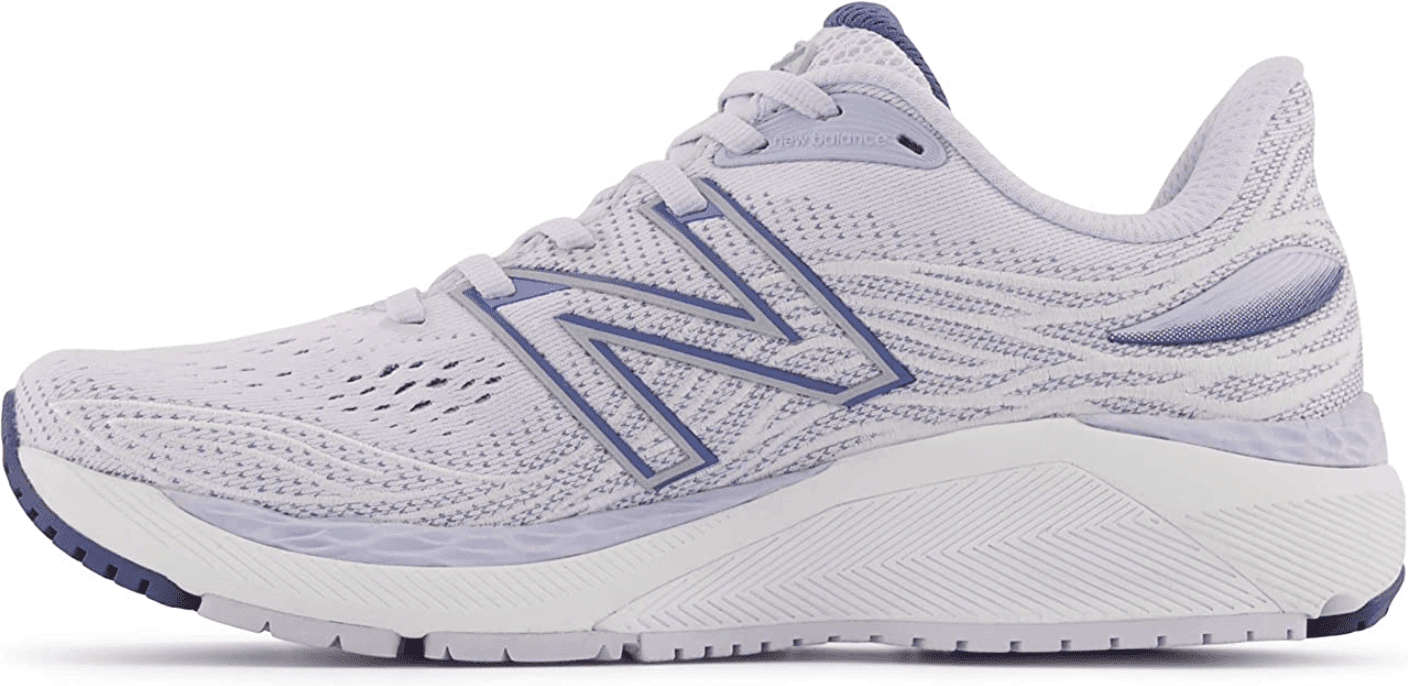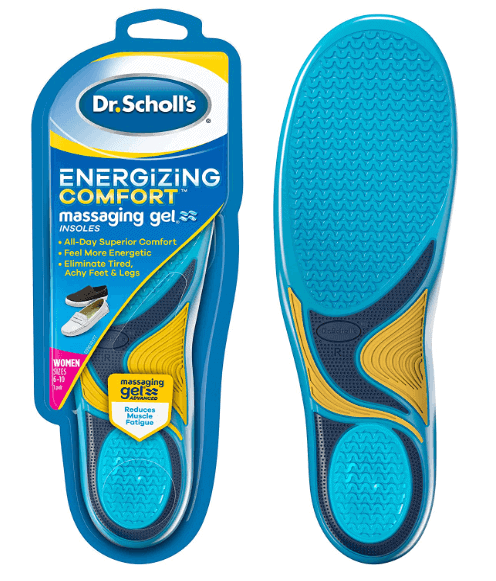 Best Insoles for Haglund's Deformity
We recommend Dr Scholl's insoles for Haglund's deformity due to their cushioned soles which provide additional comfort to the heel.
We recommend these insoles as an alternative for those who do not want to change their shoes.
In our experience, they don't work as well as the shoes we recommended, but they are better than no insole.
Buy Dr Scholl's Insoles